Diligent LeaRners
"The achievements of all pupils are excellent. Pupils of all ages are conscientious and diligent learners, with a strong commitment to their work, so that progress is high in relation to their abilities." Independent Schools Inspectorate
"Good value added according to Durham University's CEM measurement and girls achieve on average 1-2 grades higher than would be expected for their ability." Good Schools Guide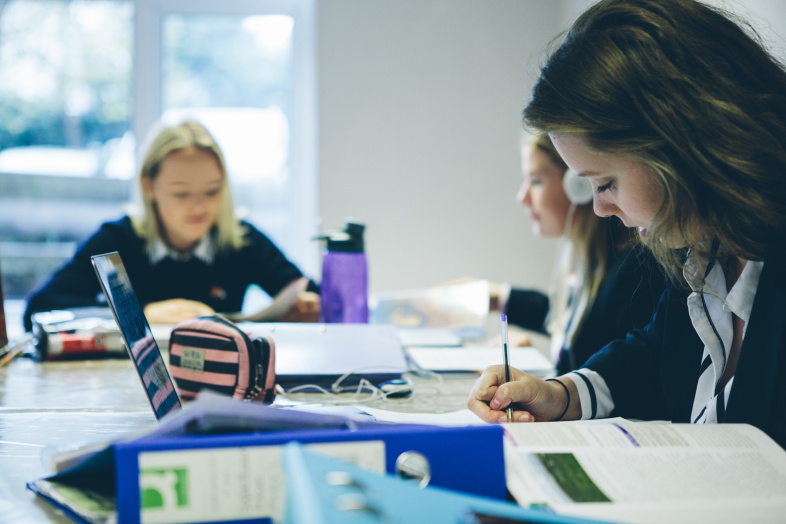 Leaders of the Future
Burgess Hill Girls provides an ambitious academic and creative education that enables our girls to excel and to be leaders of the future. Girls are at the heart of all we do; we are aspirational for their futures, collectively and individually.
'Can-do Attitude'
We balance stress-free academic achievement, success in sport and the creative and performing arts and exceptional pastoral care, with a forward-thinking, unpretentious, 'can-do' attitude.
Our academic curriculum provides an individual focus, a broad, balanced education, the opportunity, confidence, motivation and support so that our girls become the best they can be.
Aspirational Community
We focus on developing bold, inquisitive and creative girls who achieve outstanding academic results in an aspirational community. We do this by providing a supportive and stimulating environment. Academic success at Burgess Hill Girls is due to excellent teaching that inspires intellectual curiosity.