Art, Design & Technology
ART
In the Art department we strive to give our students the widest range of experiences throughout their creative education and consistently try to push the boundaries of their understanding.  Our aim is to encourage the development of each student's visual experience in a holistic manner, built on the development of strong technical and conceptual skills.
Whilst drawing is at the heart of all Art and Design activities and is taught regularly as a discipline for visual communication, students are also encouraged to develop skills in handling a wide variety of unfamiliar materials and to approach the use of familiar resources in new and innovative ways.
In a world where we are constantly bombarded by images and increasingly reliant on all forms of visual communication our students are challenged by the many facets of the contemporary visual world and encouraged to consider and question what they see. We aim to support students as they enter into an active dialogue with current cultural meanings informed by an understanding of historical contexts, thus extending their awareness of their own responses and those of others, and helping them to express their ideas in artistic work which reflects their own experience.
Students are encouraged to share and articulate their observations and experiences with each other, enabling them to take risks as part of the creative process and develop increasingly independent and confident personal responses.
Art engages, inspires and challenges students, equipping them with the knowledge and skills to experiment, invent and create their own masterpieces. Art should be enjoyed as a visually and intellectually stimulating activity that encourages the observation and appreciation of many varied aspects of human life through its myriad range of historical and cultural references.
Building confidence in the pupils' own ability is essential, and in the Art studios we aim to provide a safe, yet stimulating and knowledgeable environment, in which our students can discover just how much they can really achieve. We are in no doubt that every student studying art will leave with a broad range of outstanding technical skills but also with the ability to articulate themselves in a world increasingly reliant on visual communication.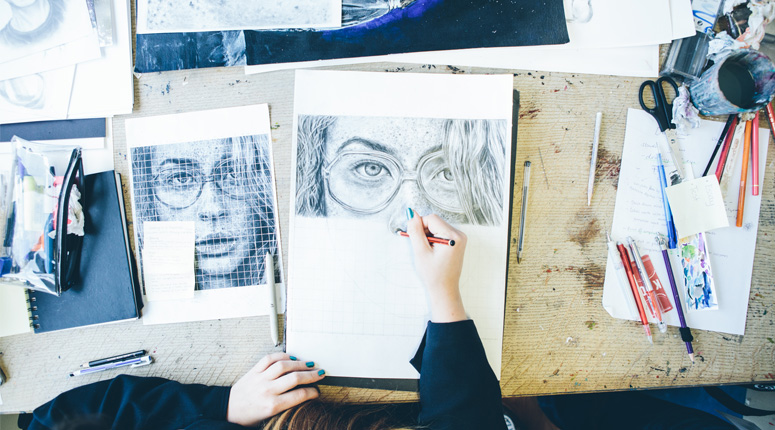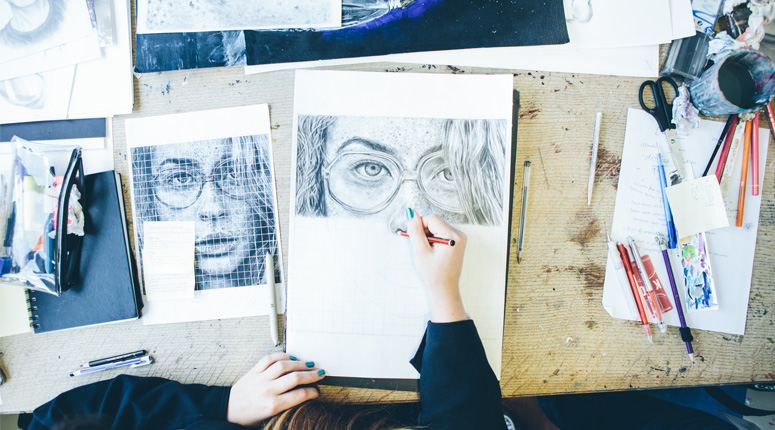 Design & Technology
Creativity is the key element of Design and Technology, providing lots of opportunities to develop individual ways of learning. The girls are challenged to put their knowledge into practice as they actively seek to solve the problems that face them.
The girls themselves design innovative products using a range of different materials; this develops individuality and a pride in the task, meaning every project becomes highly personal.
All the girls study the Key Stage 3 curriculum for a double lesson each week, but many choose to extend this into lunchtime workshops where they further fine-tune their experiences and skills.
In the optional Key Stage 4 and 5 programs, projects developed for the external examination boards both address the design briefs issued whilst remaining individual and stemming from the students' own imaginative design ideas.
The school's two specialist areas – one dedicated to Fabrics and Textiles and the other focused on Resistant materials – rely heavily on sound design ideas and originality. The sky is the limit for the scope of the products manufacture, and the successes gained in local, national and international exhibitions demonstrates that our students achieve these goals.