A Universal Language
Music at Burgess Hill Girls is outstanding. Performances at every level, from school and community concerts to national competitions, bring much acclaim from audiences and adjudicators alike. We encourage and nurture every style and interest in music from traditional Western Classical through to contemporary popular styles and musical cultures from around the globe. Music is considered a universal language that has no boundaries and can be shared by everyone.
Instrumental Lessons
Over 200 girls take instrumental lessons from our dedicated peripatetic teachers at the school, and we have a wide range of extra-curricular musical groups on offer including choirs, orchestras, a jazz band, and an African drumming group as well as a large range of string, woodwind and brass chamber ensembles to suit all abilities. Some girls even form their own ensembles in the form of bands and even a Glee Club. There are also opportunities to direct other musicians and learn the skills of conducting.
Skills Development
Giving voice to your own musical ideas and learning how to craft and develop them is as important as learning an instrument, and our girls develop their skills of composition in a range of styles. One of the most special occasions we have is hearing a student's work come to life at a concert.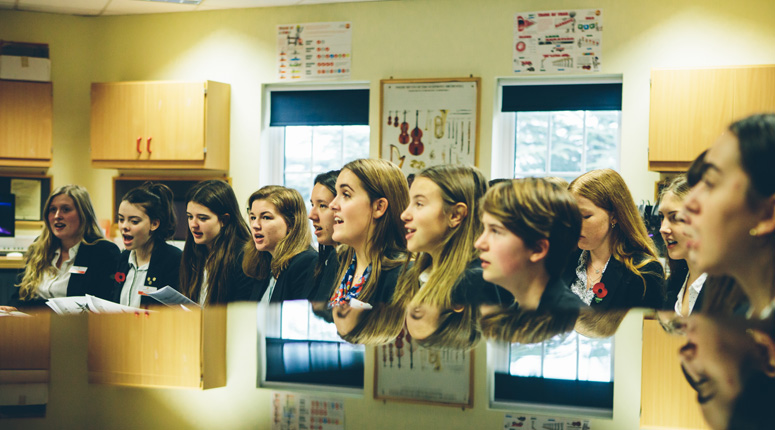 Join Us
Come to one of our concerts… they are fantastic!
Come and see the enthusiasm, passion and confidence.
See the exceptionally high standard and hard work that has gone into it.
See the fun and enjoyment we all get from music.