Book Of The Week
Date posted: 01/06/20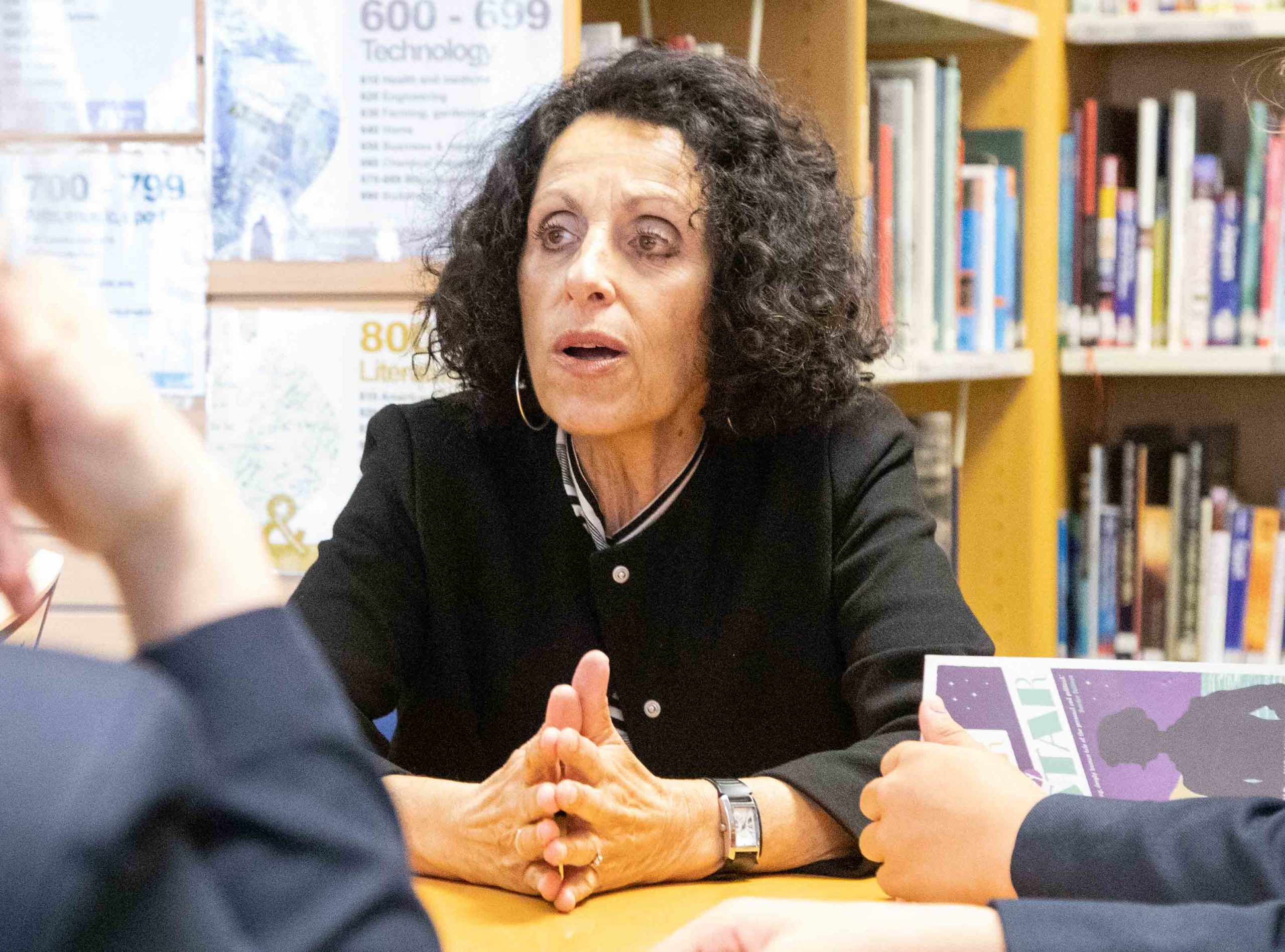 During these unprecedented times we have teamed up with our Learning Resource Centre Manager Yve Akehurst to provide you with a 'Book of the Week' to keep you reading during the lockdown. We have categorised the books into age groups, so whatever your age, adults included, we have a recommendation for you! You will see each book below and a small synopsis so you can get a feel for it. We have included the link to buy the book so you can have a copy of your own. If you decide to read one of our recommendations don't forget to let us know how you get on!
Week commencing 1st june 2020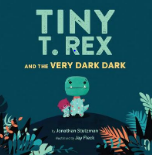 Tiny T.Rex and the Very Dark Dark – By Jonathan Stutzman
Genre:  Reality| Ages: 2-4
Tiny T. Rex and his friend Pointy the Stegosaurus, are getting ready for their first ever outdoor sleepover. They feel excited and nervous, but the two friends realise just how brave they can be together. If you look hard enough, you'll always find the light even in the darkest dark.
Buy here  Kindle Edition £7.78, Hardcover £9.21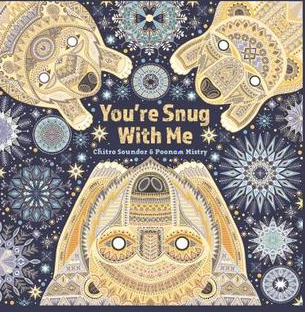 You're Snug With Me – Illustrated by Poonam Mistry and written by Chitra Soundar – Shortlisted Carnegie Medal
Genre: Natural World | Ages: 5-7
At the start of winter, two bear cubs are born, deep in their den in the frozen north. "Mama, what lies beyond here?" they ask. "Above us is a land of ice and snow." "What lies beyond the ice and snow?" they ask. "The ocean, full of ice from long ago." And as they learn the secrets of the earth and their place in it, Mama Bear whispers, "You're snug with me."
Buy here  Hardcover £9.83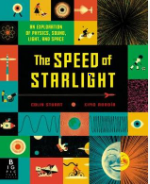 The Speed of Starlight – by Colin Stuart
Genre: Science | Ages: 8-10
Physics explained in a totally new and exciting way for children. It explores the topics of physics, light, and sound. Kids can visualise sonar sound, discover the speed of light, and understand basic quantum physics in easy-to-understand language.
Buy here Hardcover £11.99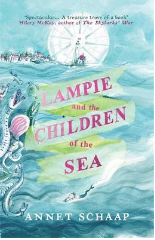 Lampie and the Children of the Sea – By Annet Schaap – Shortlisted Carnegie Medal
Genre: Fantasy| Ages: 11-13
The lighthouse keeper's daughter, Lampie, becomes a maid at the very strange house of Admiral Black. It is rumoured that there is a monster in the attic but, as Lampie soon comes to realise, not everything strange and different is monstrous and scary.
Buy here Kindle Edition £3.59, Paperback £6.55, Hardcover £10.28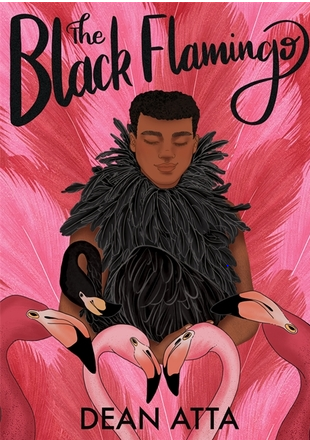 The Black Flamingo – By Dean Atta – Shortlisted Carnegie Medal
Genre: Reality| Ages: 14-15
A boy comes to terms with his identity as a mixed-race gay teen – then at university, he finds his wings as a drag artist, 'The Black Flamingo' at last he can feel free.
Sometimes, we need to take charge, to stand up wearing pink feathers – to show ourselves to the world in bold colour.
Buy here  Kindle Edition, £0.99, Paperback £6.55, Hardcover £10.59, FREE with Amazon Audible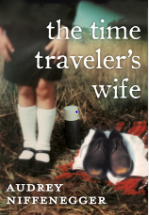 The Time Traveler's Wife – by Audrey Niffenegger
Genre: Fantasy| Ages: 16-18
Clare, an art student, and Henry, a librarian, have known each other since Clare was six and Henry was thirty-six, and were married when Clare was twenty-three and Henry thirty-one. Impossible but true, because Henry was one of the first people diagnosed with Chrono-Displacement Disorder: periodically his genetic clock resets and he finds himself misplaced in time, pulled back into moments of emotional gravity in his life, past and future. His disappearances are spontaneous, his experiences unpredictable, alternately harrowing and amusing. All the while Clare has to live her life waiting with baited-breath each time he disappears, for his return.
Buy here Kindle Edition £5.99, FREE with Amazon Audible, Paperback £7.99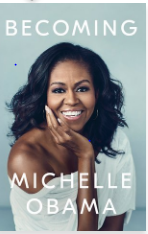 Becoming – By Michelle Obama
ADULT
As First Lady of the U.S.A.—the first African American to serve in that role, Michelle Obama established herself as a powerful advocate for women and girls in the U.S. and around the world.
During her time as First Lady, she dramatically changed the ways in which American families pursued healthier and more active lives, and standing with her husband, as he led America through some of its most harrowing moments, while raising two down-to-earth daughters – all under the unforgiving glare of the media.
Buy here: Kindle Edition £10.99, Paperback £19.87, Hardcover £12.50, FREE with Amazon Audible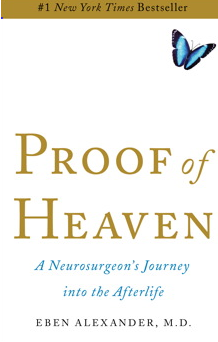 Proof of Heaven – By Eben Alexander, M.D
ADULT
Thousands of people have had near-death experiences, but scientists have argued that they are impossible – Dr Alexander was one of those scientists.
Then the doctor was attacked by a rare illness, in which the part of shut down completely and for seven days he lay in a deep coma. Then, as his doctors considered stopping treatment, Alexander's eyes opened.
Alexander's recovery is a medical miracle. But the real miracle of his story lies elsewhere. While his body lay in coma, Alexander journeyed beyond this world and encountered an 'angelic' being who guided him into the deepest realms of super-physical existence. There he met, and spoke with, what he considers the divine source of the universe itself.
Buy here: Kindle Edition £9.99, Paperback £10.16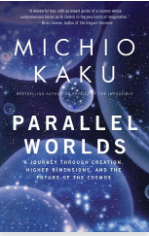 Parallel Worlds – By Michio Kaku
ADULT
We are taken on a whirlwind ride to explore black holes, time machines, multidimensional space and, most tantalizing of all, the possibility that parallel universes may lay alongside our own.
We are guided through the latest innovations in string theory and an explanation of M-theory, which argues that our universe may be just one in an endless multiverse, a singular bubble floating in a sea of infinite bubble universes. If M-theory is proven correct, we may perhaps finally find answer to the question, "What happened before the big bang?"
Buy here: Paperback £9.37, Hardcover £19.76, FREE with Amazon Audible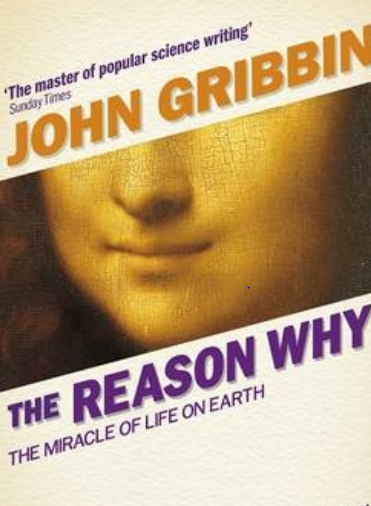 The Reason Why – The Miracle of Life on Earth – By John Gribbin
ADULT
What makes our planet so special? Gribbin explains why the 'Fermi Paradox' – the apparent absence of alien life – holds the key to our uniqueness.
There are several hundred billion stars in the Milky Way, yet out of all of these, Earth is the only planet with intelligent life on it. Why? For the first time, the author makes the link between a whole series of cosmic events that gave rise to our civilization – a unique set of circumstances that have not, and could not, occur anywhere else in the cosmos.
Buy here: Kindle Edition £4.99, Paperback £12.99, Hardcover £4.52
Week commencing 25th may 2020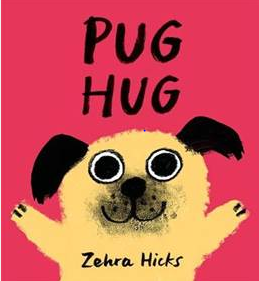 Pug Hug – By Zehra Hicks
Genre:  Reality| Ages: 2-4
A very cute pug really wants a hug, but no-one wants to hug him! Cat doesn't like hugs, Hamster just wants to run in her wheel and Rabbit's chomping carrots, unconvinced by Pug's nice red bunny ear costume. What is a pug in need of a hug to do?
Fortunately, Pug's very huggable little girl comes home from school at just the right time and gives everyone a hug – even the goldfish.
Buy here  Kindle Edition £7.99, Paperback £6.99, Hardcover £5.04, FREE with Amazon Audible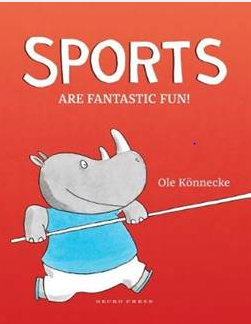 Sports Are Fantastic Fun! – By Ole Könnecke
Genre: Reality | Ages: 5-7
If you love sports you'll love this book!
Have you ever tried pole-vaulting? What about caber tossing? This book gives explanations of all the world's most popular sports explains the rules of each sport and suggests what is most enjoyable or difficult about it.
Buy here  Hardcover £12.99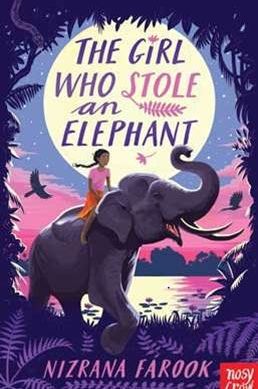 The Girl Who Stole An Elephant – By Nizrana Farook
Genre: Adventure | Ages: 8-10
Chaya likes to take things that don't belong to her does that mean she is a bad person? She doesn't think so. She takes trinkets from more fortunate people, in order to buy the bare essentials for the most needy in her village.
Thinking about it, breaking into the palace and taking precious jewels from the Queen's bedside table might not be her best decision. She has unwittingly put her closest friends and family in the most serious danger and has no idea how to put things right. Could stealing an elephant really be the answer
Buy here Kindle Edition £3.90, Paperback £5.94, FREE with Amazon Audible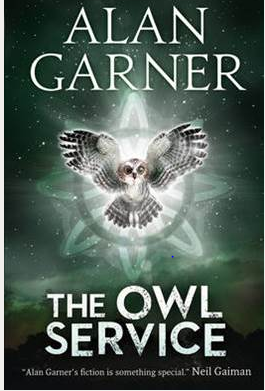 The Owl Service – By Alan Garner
Genre: Mystery/Folklore| Ages: 11-13
Alison and her family are spending a holiday in Wales, in a B&B run by Gwyn and his mother. When Alison finds a curious dinner service in the attic, with a strange pattern of floral owls that looks different depending on how it is arranged, the discovery sets off a strange chain of events that look set to affect everyone's lives.
Soon, Alison, her stepbrother Roger and Gwyn find themselves repeating an ancient Welsh legend associated with the valley where they are staying. As tension begins to rise, can they break the pattern and avoid tragedy?
Buy here Kindle Edition £3.99, Paperback £5.94, Hardcover £13.19, FREE with Amazon Audible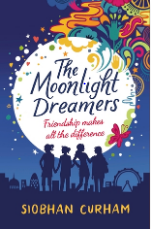 The Moonlight Dreamers – By Siobhan Curham
Genre: Reality| Ages: 14-15
Amber craves excitement and adventure. Instead, she's being bullied at school for having two dads, and life at home isn't much better. Inspired by the writer Oscar Wilde, Amber realizes that among the millions of people in London, there must be others who feel the same as she does; other dreamers – moonlight dreamers. After chance encounters with Maali, Sky and Rose, Amber soon recruits the three girls to the 'Moonlight Dreamers'. It's high time they started pursuing their dreams, and how better than with the support of friends?
Buy here  Kindle Edition, £4.35, Paperback £7.54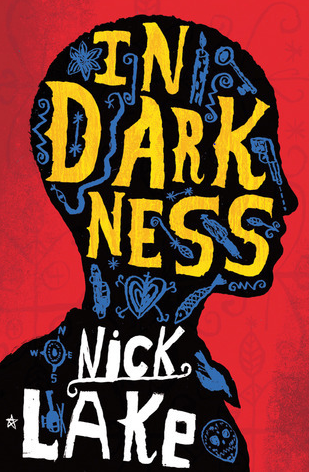 In Darkness – by Nick Lake
Genre: Fantasy/Historical | Ages: 16-18
'Shorty' is a child of the slums, a teenage boy who has seen enough violence to last a lifetime, and who has been inexorably drawn into the world of the gangster. He is 'marked' in a way that links him with Toussaint L'Ouverture, the Haitian rebel who two-hundred years before, led the slave revolt and faced down Napoleon to force the French out of Haiti.
Shorty relates his tale as he is trapped under a pile of rubble, a victim of the 2011 Haitian earthquake. As he grows weaker, Shorty relives the journey that took him to the hospital, a bullet wound in his arm. In his visions and memories, he hopes to find the strength to survive, and perhaps then Toussaint can find a way to be free.
As Maren and Ursa are pushed together and are drawn to one another in ways that surprise them both, the island begins to close in on them with Absalom's iron rule threatening their very existence.    
Buy here Kindle Edition £1.99, FREE with Amazon Audible, Paperback £7.03, Hardcover £11.53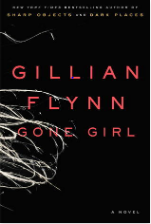 Gone Girl – By Gillian Flynn
ADULT
When Nick's wife Amy, disappears from their home by the Mississippi River. Amy's diary when found, reveals a perfectionist, dangerously on edge.
Under mounting pressure from the police and the media—as well as Amy's fiercely doting parents—Nick seems to fall into an endless series of lies, deceit and inappropriate behaviour and he's oddly evasive and bitter—but is he really a killer? As the cops close in, with his twin sister, Margo, at his side, Nick stands by his innocence. Trouble is, if Nick didn't do it, where is Amy?
Buy here: Kindle Edition £5.99, Paperback £7.37, FREE with Amazon Audible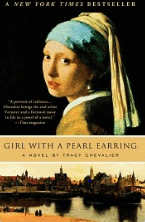 Girl With A Pearl Earring – By Tracy Chevalier
ADULT
This richly imagined portrait of the young woman who inspired one of Vermeer's most celebrated paintings. History and fiction merge in a novel about artistic vision and sensual awakening. It tells the story of sixteen-year-old Griet, whose life is transformed by her brief encounter with genius, even as she herself is immortalized in canvas and oil.
Buy here: Kindle Edition £4.99, Paperback £6.99, FREE with Amazon Audible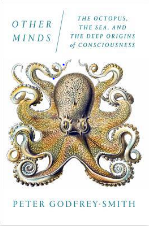 Other Minds: The Octopus, the Sea, and the Deep Origins of Consciousness – By Peter Godfrey-Smith
ADULT
Although mammals and birds are widely regarded as the smartest creatures on earth, it has lately become clear that a very distant branch of the tree of life has also sprouted higher intelligence: the cephalopods, consisting of the squid, the cuttlefish, and above all the octopus.
In captivity, octopuses have been known to identify individual human keepers, raid neighbouring tanks for food, turn off lightbulbs by spouting jets of water, plug drains, and make daring escapes. How is it that a creature with such gifts evolved through an evolutionary lineage so radically distant from our own? The octopus is the closest we will come to meeting an intelligent alien. What can we learn from the encounter?
Buy here: Kindle Edition £3.99, Hardcover £20.00, FREE with Amazon Audible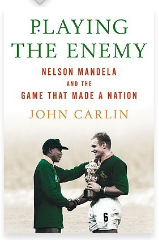 Playing the Enemy: Nelson Mandela and the Game That Made a Nation – by John Carlin
ADULT
Nelson Mandela, first earned his freedom, then he won the Presidency of South Africa, but he knew that the country was still dangerously divided. If he couldn't unite his country and fast–it would collapse into chaos. Mandela picked one of the most farfetched causes imaginable–the national rugby team. That year, 1995, the Springboks, would host the sport's World Cup. They had long been the embodiment of white supremacist rule, yet Mandela believed that the Springboks could engage the new South Africa. Soon South African TV would carry images of the team in singing "Nkosi Afrika," the long-time apartheid anthem.
As their surprising string of victories lengthened, and the Springboks took to the field for the final against New Zealand, Mandela sat in his presidential box wearing a Springbok jersey while sixty-two-thousand fans, mostly white, chanted "Nelson! Nelson!"
Buy here: Kindle Edition £3.90, Paperback £7.72, FREE with Amazon Audible
Week commencing 18th may 2020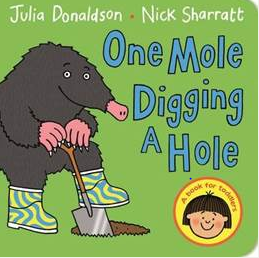 One Mole Digging a Hole – By Julia Donaldson and Illustrated by Nick Sharratt
Genre:  Natural World | Ages: 2-4
One mole digging a hole is soon joined by a troupe of gardening friends, including nine doves in gardening gloves and ten bees pruning trees.
Buy here  Paperback £5.77, Board Book £5.94, FREE with Amazon Audible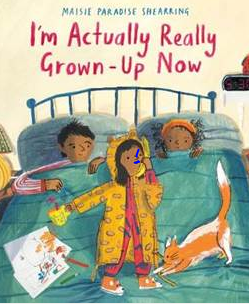 I'm Actually Really Grown-Up Now – By Maisie Paradise Shearring
Genre: Reality | Ages: 5-7
Meena's parents are having a grown up party, but she gets sent to bed while it's happening downstairs. Meena really wants to stay up and have fun like Mum and Dad, but Dad reminds her she needs more sleep than adults.
The next day, Meena presents her parents with breakfast in bed and a fantastic plan: she's going to have a grown-up party of her own. Yet when her friends come over, they don't really like the sophisticated dinner party Meena has taken so much trouble to organise. Fortunately, there's still plenty of fun to be had in the garden!
Buy here  Hardcover £9.83, Paperback £6.99, Kindle Edition £6.99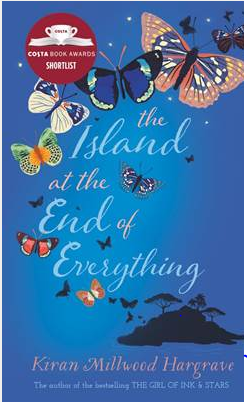 The Island at the End of Everything – Kiran Millwood Hargrave
Genre: Adventure | Ages: 8-10
Ami lives on the small island with her sick mum, who has leprosy. But when the government decides the island must be quarantined, Ami and all the other children who don't have the disease are forced to leave – while her mum must stay behind.
Separated from everything that she loves, Ami embarks on a daring journey to find a way back home. Travelling across fierce water and through dense forest, Ami faces many challenges, but the hardest one of all is waiting for her at home.
Buy here Kindle Edition £3.56, Paperback £5.94, FREE with Amazon Audible, Hardcover £6.68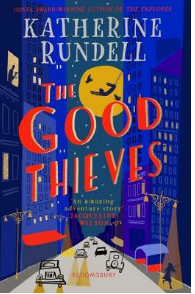 The Good Thieves – By Katherine Rundell
Genre: Adventure | Ages: 11-13
If you loved Rooftoppers – you'll love this!
Newly arrived from England, Vita is determined to win back her family home in New York. This will involve breaking and entering and safe-cracking, but Vita is lucky to have as friends, an extremely talented pickpocket and two fearless circus performers.
Buy here Kindle Edition £6.18, Paperback £7.03, Hardcover £9.79, FREE with Amazon Audible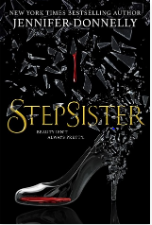 Stepsister – By Jennifer Donnelly
Genre: Fantasy | Ages: 14-15
Stepsister takes up where Cinderella's tale ends. Meet Isabelle, the younger of Cinderella's two stepsisters. Ella is considered beautiful; stepsister Isabelle is not. Isabelle is fearless, brave, and strong-willed. She fences better than any boy, and takes her stallion over jumps that grown men fear to attempt. It doesn't matter though; these qualities are not valued in a girl. Others have determined what is beautiful, and Isabelle does not fit their definition. Isabelle must face down the demons that drove her cruel treatment of Ella, challenge her own fate and maybe even redefine the very notion of beauty.
Buy here  Kindle Edition, £3.33, Paperback £6.55, Hardcover £12.17, FREE with Amazon Audible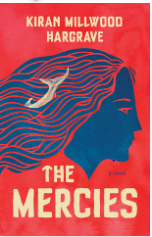 The Mercies – by Kiran Millwood Hargrave
Genre: Historical | Ages: 16-18
Norway, 1617. Twenty-year-old Maren's father and brother are both drowned along with forty other fishermen. With most of the men gone forever, the women of this small Norwegian town must fend for themselves.
Absalom Cornet arrives from Scotland – a 'witchfinder'. Accompanying him is his young Norwegian wife, Ursa, who is both intoxicated with her husband's authority and terrified by it. Ursa sees something she has never seen before in a settlement – independent women. But Absalom sees only a place untouched by God.
As Maren and Ursa are pushed together and are drawn to one another in ways that surprise them both, the island begins to close in on them with Absalom's iron rule threatening their very existence.    
Buy here Kindle Edition £1.99, FREE with Amazon Audible, Paperback £7.03, Hardcover £11.53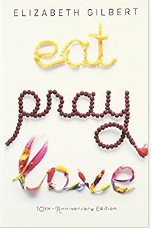 Eat Pray Love – By Elizabeth Gilbert
ADULT
A woman's search for the meaning of life after her divorce. Elizabeth Gilbert travelled across Italy, India and Indonesia and discovered much about herself during this incredible journey of self- discovery.
Buy here: Kindle Edition £4.82, Hardcover £3.66, Paperback £7.99, FREE with Amazon Audible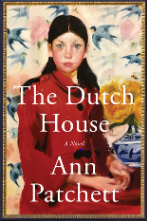 The Dutch House – By Ann Patchett
ADULT
At the end of the Second World War, Cyril Conroy combines luck and a single astute investment to begin an enormous real estate empire, propelling his family from poverty to enormous wealth. His first order of business is to buy the Dutch House, a lavish estate in the suburbs outside of Philadelphia. Meant as a surprise for his wife, the house sets in motion the undoing of everyone he loves.
Buy here: Kindle Edition £3.74, Hardcover £13.05, Paperback £6.29, FREE with Amazon Audible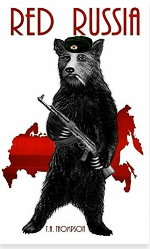 Red Russia – By Tanya Thompson
ADULT
Peter doesn't know anything about Russian culture, politics, or language, but he does know American business, plus he knows his fiancé speaks Russian. Peter thinks she can help make him the new Tsar of the timber industry, but first they must survive a weekend with the Russian mob. A weekend of lies, deception and fortunes bought and sold.
Buy here: Kindle Edition £3.70, Paperback £9.50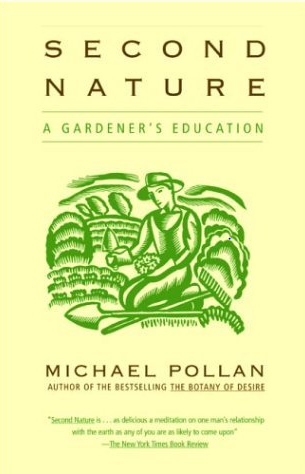 Second Nature, A Gardener's Education – By Michael Pollan
ADULT
Second Nature captures the rhythms of our everyday engagement with the great outdoors in all its glory and exasperation. With chapters ranging from a reconsideration of the lawn, a dispatch from one man's war with a woodchuck, to an essay about the sexual politics of roses. This is an eloquent argument for re-addressing our relationship with nature.
Buy here: Paperback £11.08, Hardcover £30.95
Week commencing 11th may 2020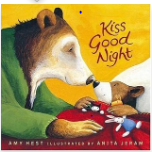 Kiss Goodnight – By Amy Hest
Genre:  Bedtime | Ages: 2-4
In the little white house, Mrs. Bear was getting Sam ready for bed. Outside, the wind blows and the rain comes down. Inside, it is getting close to Sam's bedtime, first Mrs. Bear reads him a story, tucks him in, and brings him warm milk. "Are you ready now, Sam?" she asks. "I'm waiting," he says. What else does Sam need before he'll go to sleep? Could Mrs. Bear have forgotten something?
Buy here Kindle Edition £3.32, Paperback £2.29, Board Book £5.60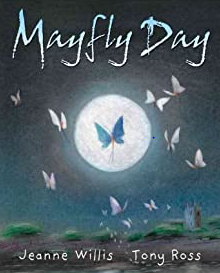 Mayfly Day – By Jeanne Willis and Tony Ross
Genre: Natural World | Ages: 5-7
Mayfly's first day on earth is also her last. And she is determined to enjoy every minute. From early dawn light to the rising of the moon, Mayfly delights in everything around her. She tastes the honey of budding flowers, sees chicks hatch and lambs tottering about. She feels summer rain, sees a glorious rainbow and basks in the sun. Trees scatter their confetti leaves for her wedding, while bells ring out in celebration. In the evening Mayfly lays her eggs and lies down to sleep forever on a lily pad. It has been the best of days.
Buy here  Hardcover £32.54, Paperback £60.44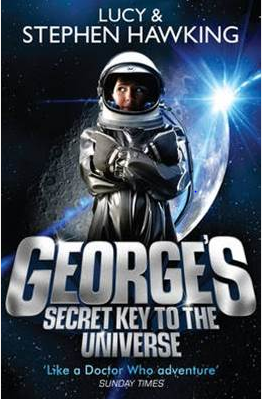 George's Secret Key To The Universe – Lucy and Stephen Hawking
Genre: Sci-Fi | Ages: 8-10
George's parents are environmentalists who think science is destroying our planet. So when George makes friends with the scientists that live next door and meets Cosmos, the most powerful computer in the world, he keeps quiet about it.
With Cosmos' help, George sets off on wonderful adventures exploring the solar system and is enthralled by what he discovers, until one awful day when a dastardly plot leads him into mortal danger and towards the terrible nothingness of a black hole.
Buy here Kindle Edition £2.99, Paperback £5.94, FREE with Amazon Audible, Hardcover £3.18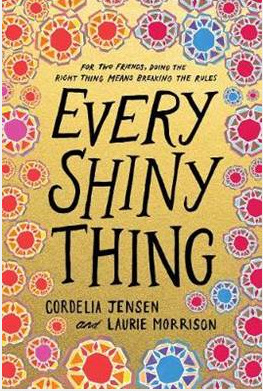 Every Shiny Thing – By Cordelia Jensen and Laurie Morrison
Genre: Reality | Ages: 11-13
Lauren is upset with her parents' decision to send her autistic brother to a residential school. Meanwhile, Sierra has just moved into the street, to live with foster parents. The two girls are very different but quickly become firm friends.
In a well-intentioned attempt to channel her views about social injustice, Lauren concocts a plan to raise money for families who cannot afford support for their autistic children. However, Lauren's do-good approach to fundraising, puts the girl's friendship under pressure and sees their loyalties tested in a way they just couldn't imagine..
Buy here Kindle Edition £5.53, Paperback £6.99, Hardcover £10.65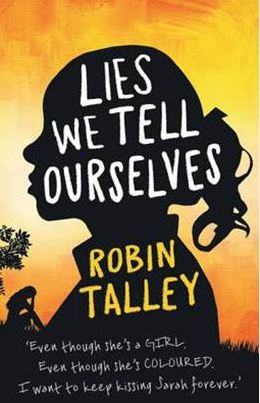 Lies We Tell Ourselves – By Robin Talley – shortlisted for the Carnegie Medal
Genre: Historical | Ages: 14-15
Sarah is one of the first black students to attend a white High School in Virginia, where she and other black students are excluded from most activities and are subjected to constant threats, abuse and physical attacks from the white students and their parents. Pretty and popular Linda, daughter of the local newspaper editor, parrots her father's beliefs that integration goes against the natural order.
When the two girls are thrown together for a school project; they find surprising delight in one another's company in spite of their differences. As they grow closer, however, they realise that underlying this fragile new friendship is a passion that both of them are terrified to acknowledge.
Buy here  Kindle Edition, £0.00, Paperback £6.55, Hardcover £6.52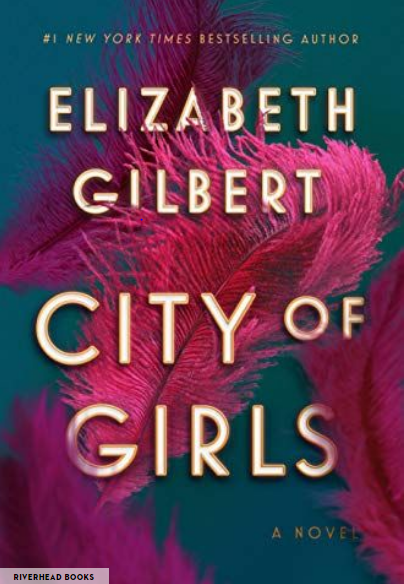 City Of Girls – by Elizabeth Gilbert
Genre: Historical | Ages: 16-18
In 1940, nineteen-year-old Vivian Morris has just been kicked out of College. Her affluent parents send her to Manhattan to live with her Aunt Peg, who owns a flamboyant, crumbling midtown theatre. There Vivian is introduced to an entire cosmos of unconventional and charismatic characters, from the fun-chasing showgirls to a grand-dame actress, a lady-killer writer, and no-nonsense stage manager. But when Vivian makes a personal mistake that results in professional scandal, it turns her new world upside down in ways that it will take her years to fully understand.
Now ninety-five, Vivian recalls how the events of those years altered the course of her life and how she chose to live it.                            
Buy here Kindle Edition £3.95, FREE with Amazon Audible, Paperback £9.29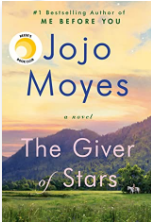 The Giver Of Stars – by Jojo Moyes
ADULT
Alice Wright marries handsome American Bennett Van Cleve hoping to escape her stifling life in England. But small-town Kentucky quickly proves equally claustrophobic. So when a call goes out for a team of women to deliver books as part of Eleanor Roosevelt's new traveling library, Alice signs on enthusiastically. The leader, and soon Alice's greatest ally, is Margery, smart-talking and self-sufficient, who's never asked a man's permission for anything. They will be joined by three other women who become known as the Packhorse Librarians of Kentucky.
What happens to them–and to the men they love–becomes an unforgettable drama of loyalty, justice, humanity and passion.
Buy here: Kindle Edition £8.49, FREE with Amazon Audible, Hardcover £16.00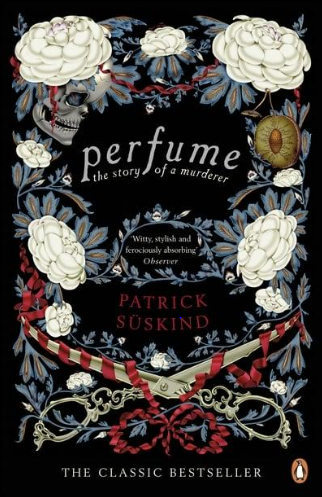 Perfume – by Patrick Suskind
ADULT
In the slums of eighteenth-century France, Jean-Baptiste Grenouille is born with a special gift—an absolute sense of smell. As a boy, he lives to decipher the odors of Paris, and apprentices himself to a prominent perfumier. He is not satisfied to stop there though, and he becomes obsessed with capturing the smells of various objects. Then one day he catches a hint of a scent that will drive him on an ever-more-terrifying quest to create the 'ultimate perfume'.
Buy here: Kindle Edition £4.99, FREE with Amazon Audible, Paperback £7.37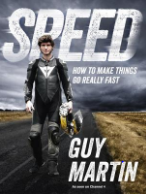 Speed – How To Make Things Go Really Fast – by Guy Martin
ADULT
Guy Martin, lorry mechanic, motorcycle racing legend and favourite of the Isle of Man TT, lives for the buzz he feels racing his bike round terrifying bends at 200mph. Nothing, he claims, can match it. Or can it?
In this book, Guy faces four dangerous and thrilling speed record challenges, pushing the boundaries of speed, and his body, to determine just how fast one man can go.
Buy here: Kindle Edition £9.99, Hardcover £20.00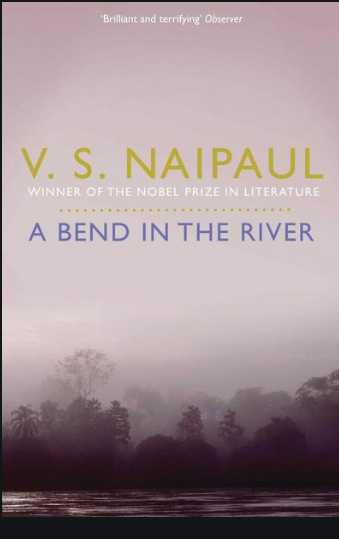 A Bend In The River – By V.S. Naipaul
ADULT
When Salim, a young Indian man, is offered a small business in a Central African country, he accepts. When he arrives at his destination – 'a bend in the river', he's dismayed to find that the town has been abandoned, but he refuses to give up. As he strives to establish a new life for himself, he becomes closely involved with the fluid and dangerous politics of the newly-independent state with consequences he couldn't have anticipated.
Buy here: Kindle Edition £6.99, Hardcover £10.65, Paperback £7.32
Week commencing 4th may 2020
Jump and Shout! – By Mike Dumbleton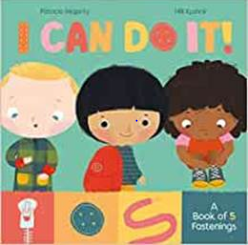 I Can Do It! A Book of 5 Fastenings – By Patricia Hegarty
Genre:  Reality | Ages: 2-4
Buttons, shoelaces, velcro, poppers and zips: they can all be tough to get used to, especially for little hands. Featuring a sturdy fastening on each double page spread – a zip that really zips, colour coded shoelaces for easy fastening etc., – along with clear instructions about how to open and close or tie up each example.
Buy here Board Book £8.19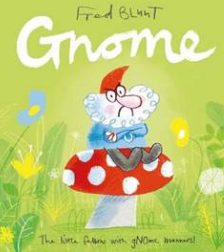 Gnome – By Fred Blunt
Genre: Fantasy | Ages: 5-7
Mr Gnome isn't exactly the politest gnome ever, in fact, he's pretty rude. Even when a hedgehog comes along with an apple stuck on his spines, Mr Gnome isn't interested in helping out – and Mr Gnome does actually quite like apples.
So when Miss Witch politely asks him to stop fishing in her pond, it's no surprise that he refuses. Unfortunately for Mr Gnome, though, it's not Miss Witch's first encounter with such an impolite being, and she has a pretty full proof way of dealing with rudeness…
Buy here  Hardcover £8.99, Paperback £6.99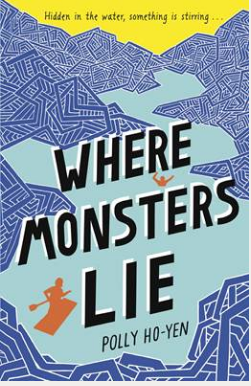 Where Monsters Lie – Polly Ho-Yen
Genre: Mystery | Ages: 8-10
It all began when Effie's rabbit Buster, escaped from his hutch. Effie doesn't really believe in the monsters that are supposed to lead you into the water by their town. Then shortly after Buster escapes, Effie's mum disappears, and then black slugs begin to show up everywhere.
Effie knows these events aren't a coincidence, and sets out to determine what has happened, along with her best friend Finn. But the more they learn about the strange happenings, they more they begin to wonder: has someone woken the monster in the loch?
Buy here Kindle Edition £4.99, Paperback £6.99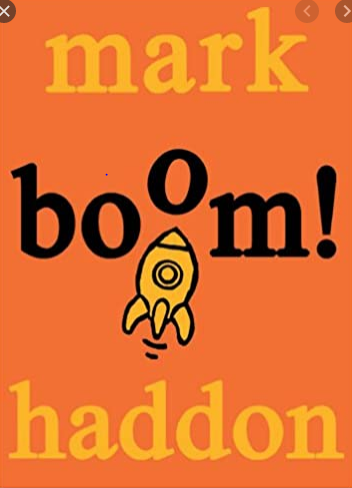 Boom! – By Mark Haddon
Genre: Comedy/Sci Fi | Ages: 11-13
If you loved A Wrinkle in Time you'll love boom!
Jimbo is a normal twelve-year-old with normal parents and a normal family. Everything is going just fine, until Becky, his sister, plays a silly prank on him. He takes the prank involving his teachers, really seriously, and goes off with his best friend Charlie to spy on them. That's when everything goes haywire!
Buy here Kindle Edition £3.99, Hardcover £2.99, FREE with Amazon Audible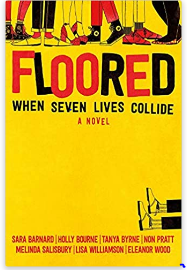 Floored – By Sara Barnard, Holly Bourne, Tanya Byrne, Non Pratt, Melinda Salisbury, Lisa Williamson, Eleanor Wood
Genre: Reality | Ages: 14-15
When they got into the lift, they were strangers: Sasha, who is desperately trying to deliver a parcel; Hugo, who knows he's the best-looking guy in the lift and is eyeing up Velvet, who knows what that look means when you hear her name; Dawson, who was on TV, but isn't as good-looking as he was a few years ago; Kaitlyn, who's losing her sight but won't admit it, and who used to have a poster of Dawson on her bedroom wall, and Joe, who shouldn't be here at all, but who wants to be here the most. And one more person, who will bring them together again on the same day every year.
Buy here  Kindle Edition, £4.99, Paperback £6.55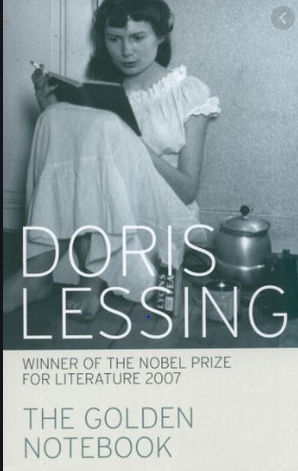 The Golden Notebook – by Doris Lessing
Genre: Psychological Realism | Ages: 16-18
Anna is a writer, author of a very successful novel, who now keeps four notebooks. In one, with a black cover, she reviews the African experience of her earlier year. In a red one she records her political life, and her disillusionment with Communism. In a yellow one she writes a novel in which the heroine relives part of her own experience. And in the blue one she keeps a personal diary.
Finally, in love with an American writer and threatened with insanity, Anna tries to bring the threads of all four books together in a 'golden' notebook. 
Buy here Kindle Edition £4.99, FREE with Amazon Audible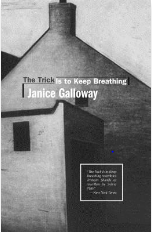 The Trick is to Keep Breathing – by Janice Galloway
ADULT
The problems of everyday living on 27-year-old drama teacher Joy Stone, begin to torment her. She blames her problems not on her work or on the accidental drowning of her lover, but on herself. While painful and deeply serious, this is a novel of great warmth and energy: it's the wit and irony found in moments of despair that prove to be Joy's salvation.
Buy here: Kindle Edition £4.99, FREE with Amazon Audible, Paperback £9.99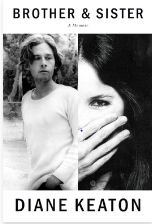 Brother & Sister – by Diana Keating
ADULT
When they were children growing up in the suburbs of Los Angeles in the 1950s, Diane Keaton and her younger brother, Randy, were best friends and companions: they shared bedtime stories, swam, laughed and dressed up for Halloween. Their mother captured their American-dream childhoods in her diaries, and on camera. But as they grew up, Randy became troubled, then reclusive. By the time he reached adulthood, he was divorced, an alcoholic, a man who couldn't hold on to full-time work–his life a world away from his sister's, and from the rest of their family.
Diane delves into the nuances of their shared, and separate pasts to confront the difficult question of why and how Randy ended up living his life on "the other side of normal."
Buy here: Kindle Edition £10.99, FREE with Amazon Audible, Paperback £16.45, Hardcover £15.99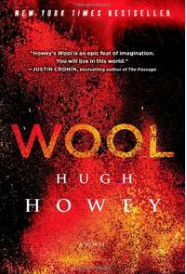 Wool – by Hugh Howey
ADULT
Thousands of people have lived underground, they've lived for there for so long, there are only legends about people living anywhere else. Such a life requires rules. Strict rules. There are things that must not be discussed. Like going outside to find out whether there is truth in the faint but forbidden hope that there just may be something better out 'there'.
Buy here: Kindle Edition £1.00, FREE with Amazon Audible, Paperback £7.37, Hardcover £22.65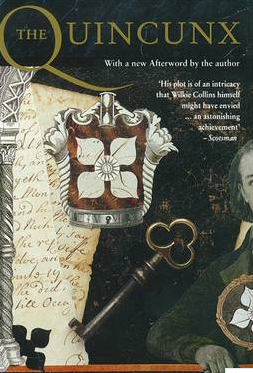 The Quincunx – by Charles Palliser
ADULT
An epic Dickensian-like mystery set in 19th century England, it concerns the varying fortunes of young John Mallamphy (Huffam,) and his mother. It's thrilling and complex plot is made more intriguing by the unreliable narrator – how much can we believe of what he is telling us?
Buy here: 5 Book Series
Week commencing 27th April 2020

Jump and Shout! – By Mike Dumbleton
Genre:  Reality | Ages: 2-4
A group of toddlers and little children go out to play at the park and have a fantastic time swinging from monkey bars, being pushed in the swing, playing football and enjoying a delicious picnic lunch. After all that playing it's no wonder everyone's sleepy, so it's time for cuddles and snuggles – and storytime. What a perfect day!
Buy here Paperback £6.29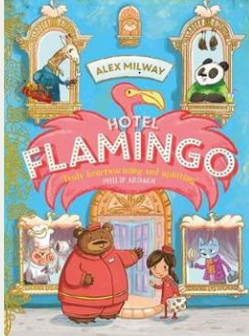 Hotel Flamingo – By Alex Milway
Genre: Comedy/History | Ages: 5-7
A glum bear and a sleepy-looking lemur greet Anna, the new owner of Hotel Flamingo. The new owner is saddened to find the hotel looking run-down and empty; there have been no guests for years.
Anna is determined to bring back splendour to Hotel Flamingo so it can once again be full of sunshine and life. She hires new employees including a handywoman (Stella Giraffe), a feisty chef (Madame le Pig) and a bell boy (Squeak the mouse). The team work day and night until the hotel's shine begins to return, but when a hotel inspector turns up, everything is thrown into doubt. It's the last chance for Hotel Flamingo, and Anna calls on a flamboyant fleet of flamingos to put on the show of a lifetime.
Buy here  Kindle Edition £3.99, FREE with Amazon Audible, Paperback £7.28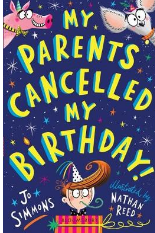 My Parents Cancelled My Birthday – Jo Simmons
Genre: Adventure/Comedy | Ages: 8-10
Due to family problems, Tom's 11th birthday has to be put on hold, but this doesn't stop Tom. He decides to take matters into his own hands by planning ways to cheer up himself and his family. He arranges amongst other things; a DIY gladiatorial contest, some chicken 'whispering' and something involving lots of bacon sandwiches. Be prepared for some real slapstick comedy!
Buy here Kindle Edition £4.49, Paperback £5.94, FREE with Amazon Audible Trial

Happy Girl Lucky – By Holly Smale
Genre: Reality | Ages: 11-13
Hope Valentine's older siblings might be splashed all over the tabloids, but she's strictly banned from being in the limelight until she's 16. But Hope lives up to her name and rides through life on a wave of optimism – even when there are rumours that her parents are about to get divorced. And as for romance, well, it's only a matter of time before she meets her leading man. When Hope falls for a handsome American boy and resolves to bring her family back together, she might just discover that life is not a movie – not even when you're in LA.
Buy here Kindle Edition £3.99, Paperback £0.78, FREE with Amazon Audible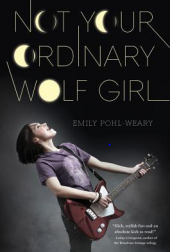 Not Your Ordinary Wolf Girl – By Emily Pohl-Weary
Genre: Fantasy | Ages: 14-15
Young rock star Sam Lee, isn't like other girls. She's the super-talented bass player and songwriter for an all-girl indie band and an incurable loner. Then one night after a concert in Central Park, she's attacked by a "wild dog." Suddenly, this long-time vegetarian is craving meat—the bloodier, the better. Sam finds herself with an unbelievable secret and no one she trusts to share it. And so begin the endless lies to cover up the hairy truth.…
Buy here  Paperback £17.93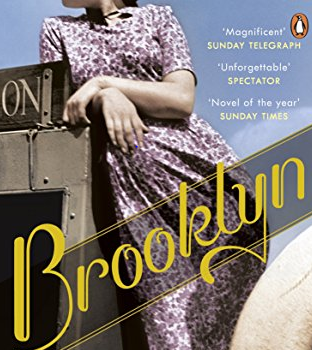 Brooklyn – by Colm Toibin
Genre: Historical/Romance | Ages: 16-18
Eilis has come of age in small-town Ireland just after World War II. She can't find a job so when an Irish priest from Brooklyn, New York, offers to sponsor her to come to Brooklyn, she decides she must go.
Eilis finds work in a department store and when she least expects it, finds love with Italian American, Tony. He talks to her of his hopes and dreams but just as Eilis begins to fall in love with him, devastating news from Ireland threatens the promise of her future, and she is forced to make a decision that could change her life forever.
Buy here Kindle Edition £4.99, FREE with Amazon Audible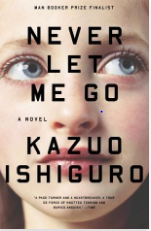 Never Let Me Go – by Kazu Ishiguro
ADULT
Hailsham seems like a pleasant English boarding school, far from the influences of the city. Its students are well cared for and supported, trained in art and literature, and become just the sort of people the world wants them to be. But, curiously, they are taught nothing of the outside world and are allowed little contact with it.
Within Hailsham's nurturing setting, Kathy grows from schoolgirl to young woman, but it's only when she and her friends Ruth and Tommy leave its safe grounds as they always knew they would, that they realise the full truth of what Hailsham is.
Buy here: Kindle Edition £5.03, FREE with Amazon Audible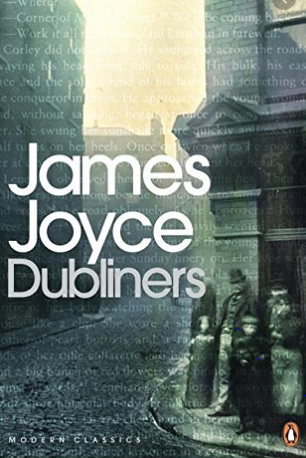 The Dubliners – by James Joyce
ADULT
Fifteen colourful and memorable stories offer a glimpse into the lives of ordinary Dubliners at the turn of the 20th Century.
Buy here: Kindle Edition £0.99, Paperback £2.25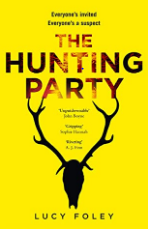 The Hunting Party – by Lucy Foley
ADULT
A group of thirty-something friends from Oxford meet to welcome in the New Year together, they've chosen an idyllic and isolated estate in the Scottish Highlands—the perfect place to get away and unwind by themselves. They arrive just before a historic blizzard seals the lodge off from the outside world.
Two days later, on New Year's Day, one of them is dead…and another of them did it. Keep your friends close, the old saying goes, but just how close is too close?
Buy here: Kindle Edition £0.99, FREE with Amazon Audible, Paperback £6.29, Hardback £10.58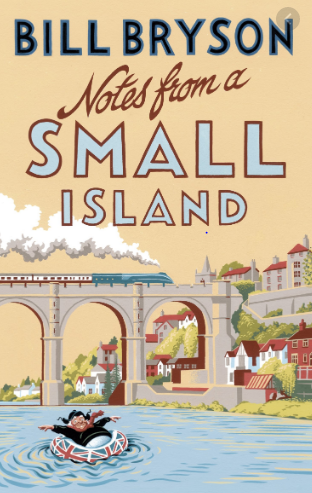 Notes from a Small Island – by Bill Bryson
ADULT
Back in the 1990's, before departing back to his native USA, Bryson set out on a grand 'farewell tour' of this green and pleasant land which for so long Bryson had called home.
Veering from the ludicrous to the endearing and back again, his delightfully irreverent look at Great Britain is an hysterical social commentary that conveys the true glory of Britain, from an unapologetic Anglophile.
Buy here: Kindle Edition £5.49, FREE with Amazon Audible, Hardback £3.49
Week commencing 20th April 2020

Animals in the Sky – By Sara Gillingham
Genre: The Natural World | Ages: 2-4
A board book to help younger children identify six of the most recognizable animal constellations from The Great Bear to The Southern Fish. Each constellation is introduced as a cluster of stars with its connected-line shape; readers can then guess the animal through a series of read-aloud clues.
Buy here Board book £8.05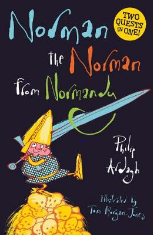 Norman The Norman From Normandy – By Philip Ardagh
Genre: Comedy/History | Ages: 5-7
When Norman's dad, Great Big Norman, is killed in a fight, Norman vows to visit every one of his dad's three graves to pay his respects. He sets off with his dad's best sword and a not-very-wild boar called Truffle, and without even noticing, on this quest, he avenges his father's death.
Buy here £6.99 (Not available on Amazon)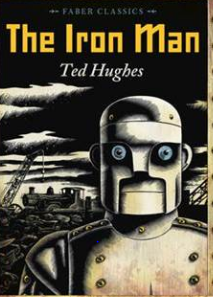 The Iron Man – Ted Hughes
Genre: Fairytale | Ages: 8-10
From late Poet Laureate Ted Hughes – The Iron Man is a scary figure, wreaking destruction throughout the countryside. He can't be stopped – but when one of the children realise that he is not simply a nasty monster, but could even be a friend to the people, is when things really change. A creature from outer space has arrived and threatens the planet and it's the Iron Man who finds a way to save them all.
Buy here Kindle Edition £3.79, Paperback £5.99, FREE with Amazon Audible Trial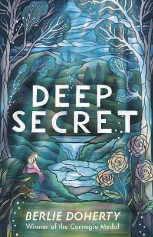 Deep Secret – By Berlie Doherty
Genre: Historical/Reality | Ages: 11-13
Identical twins Grace and Madeleine, live in a small Derbyshire village. The war has just ended – a time for change.
The valley in which they live is to be flooded to make way for a reservoir and they must all leave their homes, which makes everyone sad. Then a tragic event occurs, and all involved must accept the consequences of this act in order to move on and start afresh.
Buy here Kindle Edition £3.99, Paperback £7.19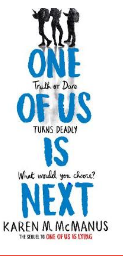 One Of Us Is Next – By Karen McManus
Genre: Mystery | Ages: 14-15
It's been a year since the events of 'One Of Us Is Lying'. But nothing has settled for the residents of Bayview. Especially not now someone has started playing a sinister game of Truth or Dare. Choose truth – you must reveal your darkest secret. Choose dare – that could be even more dangerous, even deadly.
When the game takes an even darker turn, suddenly no one at Bayview High knows who to trust, they need to find out who is behind this game, before it's too late!
Buy here Kindle Edition £4.99, Paperback £7.19, FREE with Amazon Audible Trial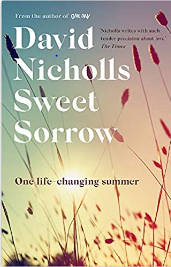 Sweet Sorrow – by David Nicholls
Genre: Romance | Ages: 16-18
It's 1997, 16 year-old Charlie is the kind of boy you don't remember in the school photograph. His exams haven't gone well and at home he is having to care for his dad. If Charlie thinks about the future at all, it's with dread. Then Fran bursts into his life and despite himself, Charlie dares to hope.
If Charlie wants to be with Fran, he must take on a challenge that could lose him the respect of his friends and require him to become a different person. He must join 'the Company' – 'am dram' at its worst!
Buy here Kindle Edition £9.99, Paperback £7.91, FREE with Amazon Audible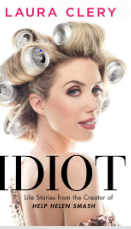 Idiot – by Laura Clery
ADULT
Laura Clery makes her living by sharing inappropriate comic sketches with millions of strangers on the Internet. She writes songs about her anatomy, talks rubbish about her one-eyed rescue pug, and upsets her husband, Stephen – but still, it pays the bills! Laura recounts how she went from being dangerously impulsive, broke and crippled by fear to a , somewhat rational, meditating, vegan yogi, with good credit, a great marriage, and a fantastic career.
Buy here: Kindle Edition £11.99, Paperback £11.95, FREE with Amazon Audible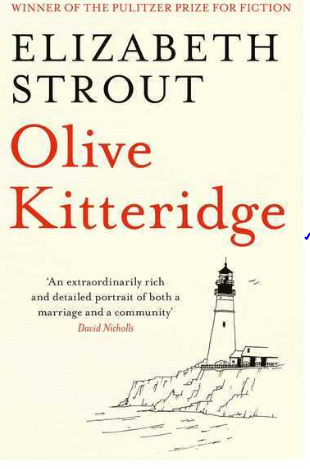 Olive Kitteridge – by Elizabeth Strout – Winner of the Pulitzer Prize for Literature
ADULT
Vignettes of small-town New England life. Olive Kitteridge, is a retired teacher, she disapproves of the changes she witnesses in the world around her, but she doesn't always recognize the changes in those closest to her: a lounge musician haunted by a past romance; a former student who has lost the will to live; Olive's own adult child, who feels bullied by her; and her husband, Henry, who finds his loyalty to his marriage both a blessing and a curse.
Buy here: Kindle Edition £5.99, Paperback £5.95, FREE with Amazon Audible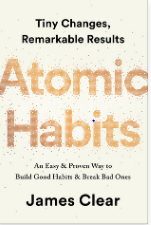 Atomic Habits – by James Clear
ADULT
James Clear, one of the world's leading experts on habit formation, he reveals practical strategies that will teach you exactly how to form good habits, break bad ones, and master the tiny behaviours that can lead to remarkable lefe-changing results.
Buy here: Kindle Edition £7.99, Paperback £9.00, FREE with Amazon Audible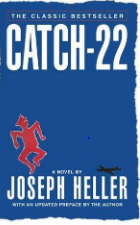 Catch 22 – by Joseph Heller
ADULT
It's mid-point in WWII, anti-hero, Captain John Yossarian, a U.S. Army Air Forces B-25 bombardier, with the (fictional) 256th Squadron is based on the Mediterranean island of Pianosa. We witness the mundane day-to-day existence of military life through the eyes of Yossarian, and his fellow compatriots in the camp, who attempt to maintain their sanity while dreaming of home.
Buy here: Kindle Edition £4.99, Paperback £8.47, FREE with Amazon Audible
Week commencing 13th April 2020

The Seedling That Didn't Want To Grow – By Britta Teckentrup
Genre: The Natural World | Ages: 2-4
It's early spring and seeds are just starting to sprout, all except for one little seedling, who isn't quite ready. As most of the seeds transform into strong flowers, they block out the sun from the little one left behind. But the little seedling persists, twisting and turning until, with the help of some bird and insect friends, it finds its own place to grow and blossom. In the end, this little seed turns into a flower that's just as beautiful and healthy as all the others.
Buy here Hardback £5.05.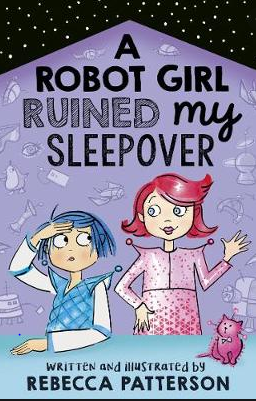 A Robot Girl Ruined My Sleepover – By Rebecca Patterson
Genre: Comedy | Ages: 5-7
It's 2099 and Lyla has a new friend, a robot girl! It's Clara 2.2's first day at school and Lyla has been chosen to be her buddy. Clara is perfect in every way and she makes Lyla feel special too. But when it comes to having fun, Lyla finds out that maybe her new friend isn't quite so perfect after all.
Buy here Paperback £6.99, FREE with Amazon Audible Trial.
Liar and Spy – by Rebecca Stead (Winner of Guardian Children's Fiction Prize)
Genre: Mystery | Ages: 8-10
Georges has just moved to a new apartment block and he immediately gets caught up in a game with Safer, a boy who lives in his building.
Safer's spying game seems fun and Safer's sister Candy and brother Pigeon, provide Georges with an interesting alternative to his own home. Then Georges begins to have his doubts about the whole 'game', and gradually everything he has been protecting himself from spins out of control as he begins to unravel the truth.
Buy here Kindle Edition £3.99, Paperback £7.99, FREE with Amazon Audible Trial.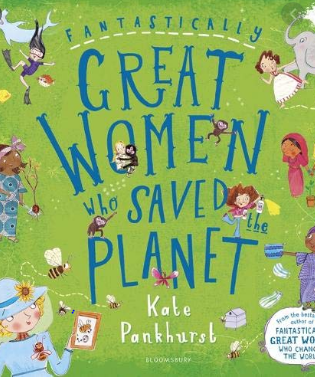 Fantastically Great Women Who Saved The Planet – By Kate Pankhurst
Genre: Biography | Ages: 11-13
Kate Pankhurst continues her quest to pay tribute to the often-overlooked female pioneers of our world. From high-profile Anita Roddick, who founded the Body Shop and Jane Goodall, who pioneered work with chimpanzees, to Edith Farkas, who discovered the ozone hole in the Antarctic or Maria Telkes, who forged ahead with her work on solar power, plus many, many more great women!
Buy here Kindle Edition £4.49, Paperback £4.89, FREE with Amazon Audible Trial.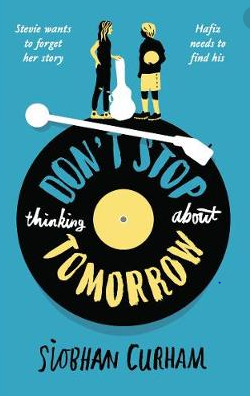 Don't Stop Thinking About Tomorrow – By Siobhan Curham
Genre: Reality | Ages: 14-15
An uplifting story of friendship, unity and hope. Fourteen-year-old Stevie lives in Lewes with her beloved vinyl collection, her mum, and her mum's spiralling depression. Enter Hafiz, a talented footballer and a Syrian refugee. Hafiz's parents gave their life savings to buy Hafiz a safe passage to Europe; his journey has been anything but easy. Then he meets Stevie, and as their friendship grows, they encourage each other to believe in themselves and not be afraid to follow their dreams.
Buy here Kindle Edition £5.22, Paperback £6.55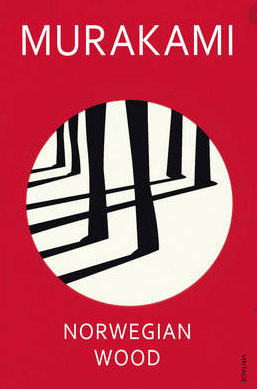 Norwegian Wood – by Murakami
Genre: Reality/Coming of Age | Ages: 16-18
Toru, a quiet and serious young college student in Tokyo, he is devoted to Naoko, a beautiful and introspective girl, but their mutual passion is marked by the tragic death of their best friend years before.
As Toru begins to adapt to college life and the loneliness and isolation he faces there, Naoko finds the pressures and responsibilities of life unbearable. As she retreats further into her own world, Toru finds himself reaching out to other young women for the solace he can never seem to find.
Buy here Kindle Edition £5.99, Paperback £7.99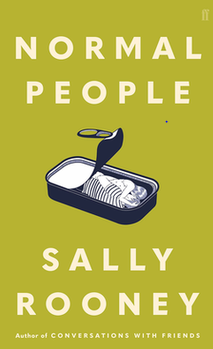 Normal People – by Sally Rooney (Best Novel Costa Book Awards)
ADULT
At school Connell and Marianne pretend not to know each other. He's popular and well-adjusted, while she is lonely, proud, and intensely private.
They meet again while they're both studying at Trinity College, Dublin. Marianne has found her feet socially, while Connell hangs on the side-lines, shy and uncertain. Throughout their years in college, they are always magnetically, irresistibly drawn back to each other. Then, as she veers into self-destruction and he begins to search for meaning elsewhere, each must how far they are willing to go to save the other.
Buy here: Kindle Edition £4.49, FREE with Amazon Audible Trial, Paperback £6.99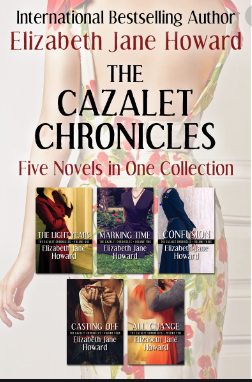 The Cazelets – by Elizabeth Jane Howard
ADULT
The saga of an upper middle class family before, during and after WWII.
As war clouds gather on England's horizon, the Cazalet siblings, along with their husbands, wives, children, and servants, prepare to leave London and join their parents at their Sussex estate – Home Place. Thus begins the compelling story of a dynasty held together by a family bond that is hard to break.
Buy here: 5 x Paperbacks £22.99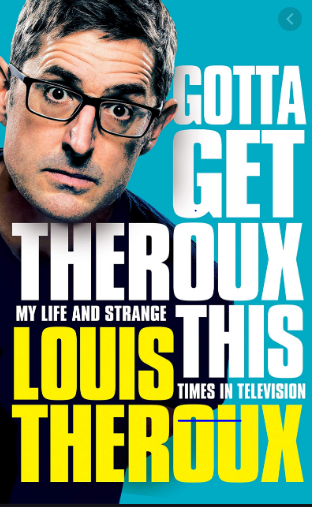 Gotta Get Theroux This – My life and strange times in Television            – by Louis Theroux
ADULT
Louis the son of the American travel writer Paul Theroux, was schooled at Westminster, and won a place at Oxford at the tender age of 16. He was a fledgling journalist in 1994, when he was given a one-off slot on Michael Moore's programme TV Nation – the rest is history; as Louis takes us on an exuberant journey through his life and unexpectedly successful screen career.
Buy here: Kindle Edition £9.99, FREE with Amazon Audible Trial, Paperback £8.99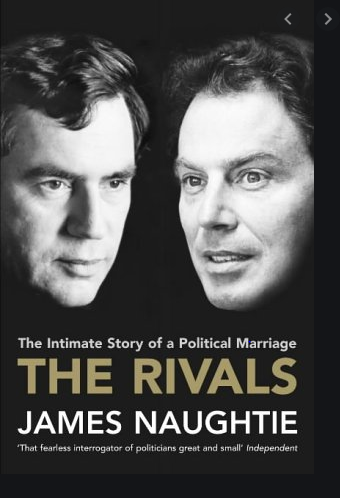 The Rivals: An Intimate Story of a Political Marriage – by James Naughtie
ADULT
No Prime Minister and Chancellor in any century have been bound so closely in the public consciousness, theirs was a bond that brimmed with suspicion and misunderstanding – this is an insider's look at that relationship.
A hugely respected political commentator, James Naughtie, had equal access to both men; their key courtiers, the party agitators and everyone who has ever sat in Cabinet with them.
Buy here: Paperback £16.80
Week commencing 6th April 2020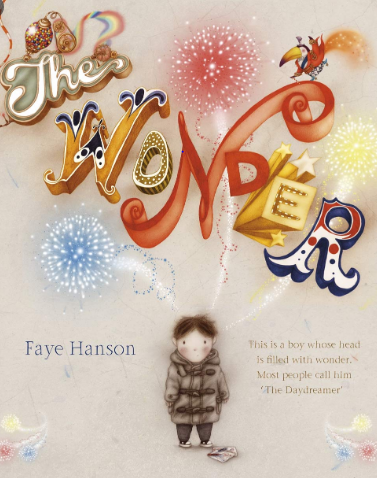 The Wonder – By Faye Hanson
Genre: Reality | Ages: 2-4
This is a lovely story about a boy whose head is always full of wonder. We follow him on a day where his daydreams transform the world around him.
Unfortunately, lots of other people – the park keeper, the bus driver, the lollipop lady – all tell him to get his head out of the clouds. It is only when he's drawing, that he realises he can bring the wonder out of his head onto a page for the whole world to enjoy.
Buy here Paperback £6.50.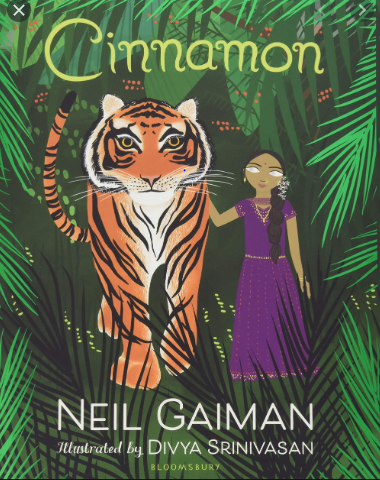 Cinnamon – By Neil Gaiman
Genre: Fantasy | Ages: 5-7
Cinnamon is a mysterious princess who has pearls for eyes, cannot see and does not speak. While many people try to help her, none succeed – until a magnificent tiger befriends her and changes her life for ever!
Buy here: Kindle Edition £4.83, Paperback £7.19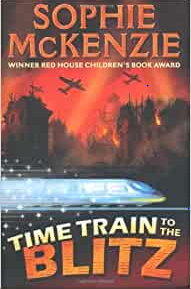 Time Train to the Blitz – By Sophie McKenzie
Genre: Sci-Fi | Ages: 8-10
When Scarlett, Joe and their dog, Pippy, stumble upon a ghostly train visible only to them, they find themselves travelling back in time to Second World War London. They find themselves on a heroic mission to save a young boy and his granny from catastrophe.
Buy here: FREE with Amazon Audible Trial, Paperback 25p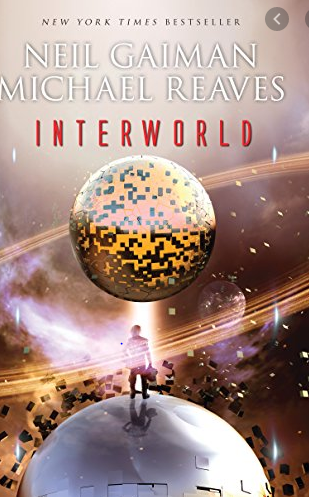 Interworld – Neil Gaiman and Michael Reaves
Genre: Sci-Fi | Ages: 11-13
The story of Joey Harker, a very ordinary kid who discovers that his world is only one of a trillion alternate earths. Some of these earths are ruled by magic, some by science- all are at war.
Joey teams up with alternate versions of himself from an array of these worlds and together, the army of Joeys must battle evil magicians Lord Dogknife and Lady Indigo to keep the balance of power between all the earths stable.
Buy here: Kindle Edition £2.49, FREE with Amazon Audible Trial, Paperback £7.54

The Start of Me and You – Emery Lord
Genre: Reality | Ages: 13-15
It's been a year since Paige's first boyfriend drowned and now it's time she re-joined the real world. So she makes a plan: Date a boy (long-standing crush Ryan Chase seems like the perfect choice) Attend parties (with best friends by your side: do-able) Join a club (simple enough, right?) Travel (might as well dream big) Swim (terrifying and impossible?) But when she meets Ryan's sweet but so nerdy cousin, Max, he opens up her world and Paige's plans start to change. Is it too late for a second chance at living?
Buy here: Kindle Edition £4.83, FREE with Amazon Audible Trial, Paperback £7.39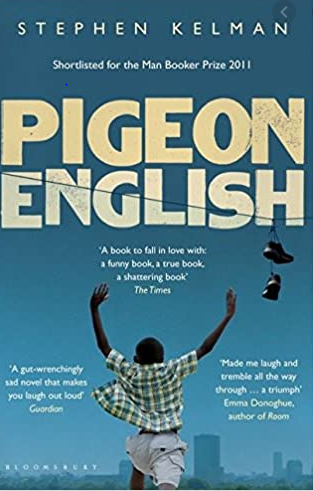 Pigeon English – Stephen Kelman
Genre: Murder Mystery | Ages: 13-18
Told in the voice of eleven-year-old Harrison. Lying in front of Harri, is the body of one of his classmates, who seems to have been senselessly murdered.
Armed with a pair of binoculars and detective techniques gleaned from some of his favourite TV cop shows, Harri and his best friend Dean, plot to bring the perpetrator to justice. Methodically they gather evidence; fingerprints lifted from windows with sticky tape, a blood-stained wallet – gathering enough information to flush out the murderer. But nothing can prepare these boys for what happens when the criminal feels you closing in on them!
Buy here: Kindle Edition £4.99, FREE with Amazon Audible Trial, Paperback £5.25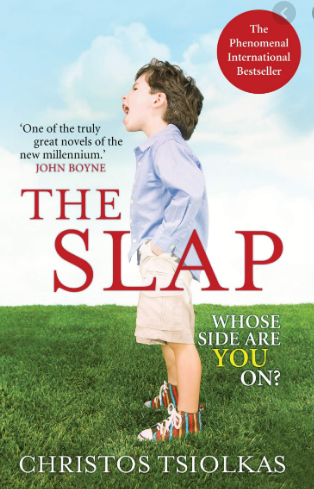 The Slap – Christos Tsiolkas (Winner of The Man Booker Prize)
ADULT
Told from the point of view of eight people who all attend an Australian suburban barbecue. At the gathering, one of the men in the group slaps a child – it is not his own. The event has a shocking ricochet effect on the whole group – mostly friends, who are directly or indirectly influenced by the slap.
Tsolkas turns his unwavering and all-seeing eye onto that which connects us all: the modern family and domestic life in the twenty-first century.  Its consequences force them all to question their own relationships to each other and their families.
Buy here: Kindle Edition £4.68, FREE with Amazon Audible Trial, Paperback £7.99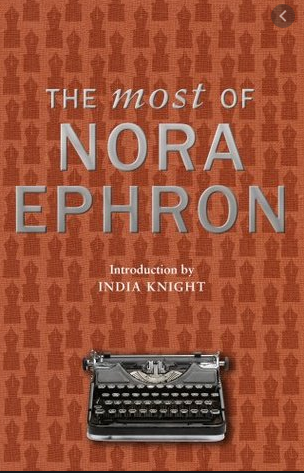 The Most of Nora Ephron – Nora Ephron
ADULT
A celebration of the work of the late, great screenwriter Nora Ephron. From her writings on journalism, feminism and ageing, her best-selling novel, Heartburn, written in the wake of a shattering divorce, to her hilarious and touching screenplay for the movie When Harry Met Sally.
Buy here: Kindle Edition £1.49, Paperback £11.11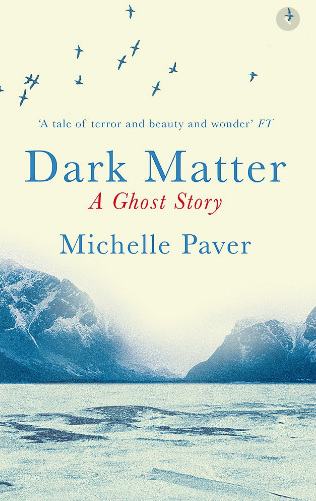 Dark Matter – Michelle Paver
ADULT
It is 1937, Jack is penniless, lonely, and desperate to change his life, so when he's offered the chance to join an Arctic expedition, he jumps at it. Along with two other young men and eight huskies, they cross the Barents Sea to reach Gruhuken, the remote, uninhabited bay where they will camp for the next year.
A couple of months in, his companions are suddenly forced to leave and when the sea freezes, escape will be impossible for Jack. Gruhuken is uninhabited, but it seems Jack is not alone, something walks in the darkness.
Buy here: Kindle Edition £5.99, Paperback £5.75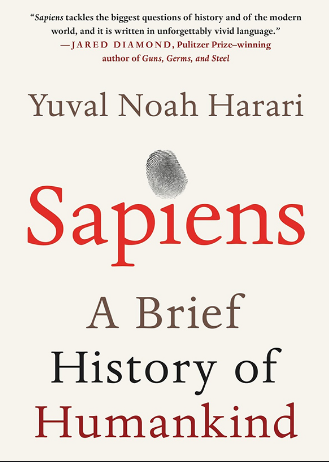 Sapiens A Brief History of Humankind – Yuval Noah Harari
ADULT
Harari explores the theories that human history has been shaped by three major revolutions: the Cognitive, the Agricultural and the Scientific. They have empowered us to do something no other life form has done, create and connect around ideas that do not physically exist. These shared "myths" have enabled us to take over the globe and have put humankind on the verge of overcoming the forces of natural selection.
Buy now: Kindle Edition £7.99, FREE with Amazon Audible Trial, Paperback £8.99