Pastoral Care
High expectations set
"The contribution of arrangements for pastoral care is excellent… Relationships are positive between staff and pupils… The school is extremely successful in setting out high expectations of good behaviour." (Independent Schools Inspectorate 2014)
Individual Care
As you enter the gates of Burgess Hill Girls you will instantly feel a sense of warmth and friendship. The individual care, support and true sense of belonging will guarantee your daughter has the most fulfilling experience at every stage of her education.
'A unique community where every child is known and knows this to be the case' is our overarching motto.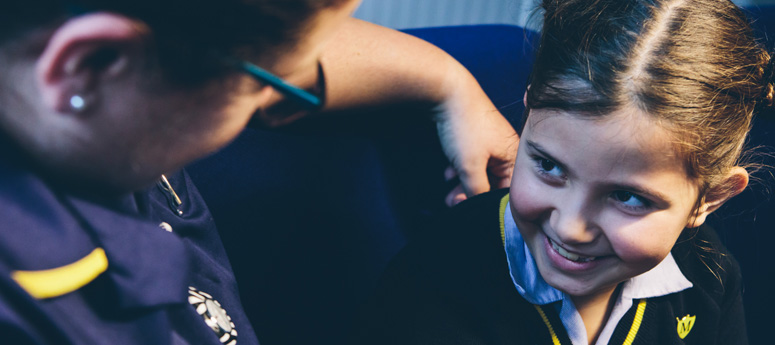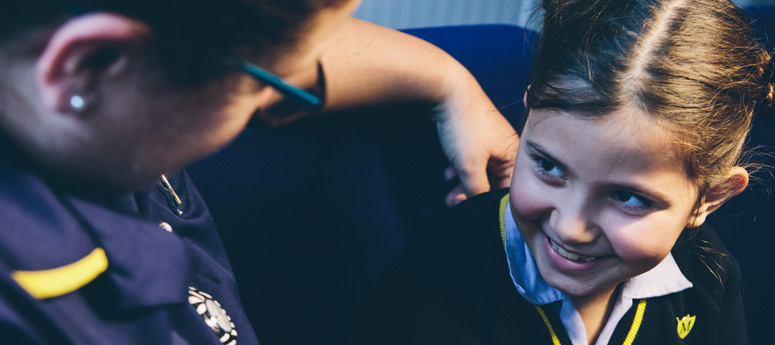 A Partnership
At whatever stage your daughter enters this outstanding school the partnership between you as parents, the school as a whole community and your daughter begins its exciting journey. The transition from Junior School to Senior School to Sixth Form and throughout Boarding is stimulating and exciting but consciously made a seamlessly, stress free, process. We pride ourselves in knowing your daughter and how best to support her at every stage of her school life.
At Burgess Hill Girls we aim to ensure that your daughter
is made to feel welcome
is individually known for who they are and knows this to be the case
is provided with a supportive, stimulating and challenging learning environment
is encouraged to take advantage of the wide range of opportunities available to her
knows who she can approach and feels able to do so
has the necessary guidance to support her in making important life choices
Choosing your daughter's school is not just about academic provision or facilities. The partnership between you, the staff and your daughter is fundamental in ensuring that her experience is positive and productive. We encourage you to contact us whenever there is an issue to be raised or a problem that needs to be shared.
Junior School
Central to the role of every Junior School form teacher is the support, care and development of the girls in their charge.
Senior School
Highly trained tutors and individual pupil mentors, with a pastoral and academic focus, are assigned to specific year groups and each pastoral section works tirelessly to prepare your daughter for the wonderful future that lies ahead.
Sixth Form
Preparing for University and life beyond is the focus of the highly experienced Tutor team, Assistant Head and Head of Sixth Form. Higher Education, Careers support, Networking opportunities and so much more is carefully built into a packed programme that supports your daughter in achieving her potential and gaining a place at the University of her choice!