Young cricketers at Burgess Hill Girls are taking on the Sussex Three Peaks Challenge to raise funds to 'turn St Johns Park in Burgess Hill green'.
Burgess Hill Cricket Club (BHCC) runs over 20 teams and will be celebrating its 150th Anniversary in 2022. Over the last few years extreme weather conditions have left their home ground, St Johns Park in Burgess Hill, with poor quality grass and an uneven surface, making it dangerous for all activities in the Park, not just cricket.
BHHC's 'Turn St John's Park Green' project will cost £39,000 and will result in a much improved, high standard sports facility for the local community in the centre of Burgess Hill.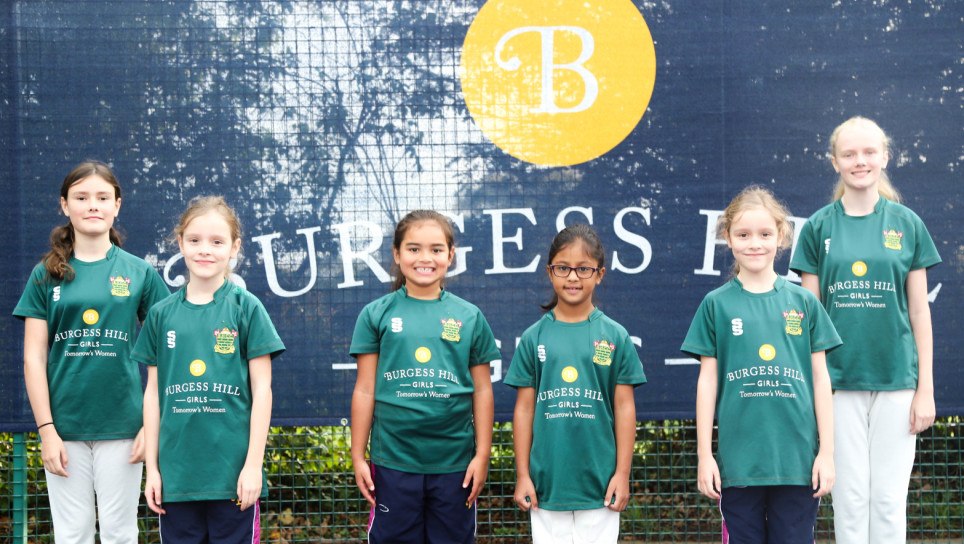 Burgess Hill Girls pupils Georgie, Sophie, Lalana, Sanaya, Anna and Ella (all pictured above) play for the BHCC Under 11 and Under 13 Girls' teams. During October half term they will join up with other players and their parents to climb the three Sussex peaks of Ditchling Beacon, Wolstonbury and Devil's Dyke, all in one day.
Representing the girls and BHCC, Georgie said:
"When playing with the team, you learn to just have fun. In doing this challenge, we hope to raise money to improve the pitch for all types of sports while having a good time with all our teammates!"
Burgess Hill Girls Head Liz Laybourn is delighted to see pupils challenging themselves:
"With such positive attitudes and community spirit, we can expect great things from these young girls. I would not be surprised if they follow in the footsteps of Bold Girl Caroline Atkins and play cricket for England one day."
To support the girls and the 'turn St Johns Park green' campaign, please donate here.
Burgess Hill Cricket Club is keen to grow the number of girls playing cricket. If you are interested please email burgesshillcc@gmail.com.