As we have headed into a second lockdown, we thought we would start our book recommendations up again (perhaps great ideas for Christmas presents, too!). So here are our book recommendations for November, we will be doing a list for December as well. You can also check out all the books we recommended during the first lockdown here. Huge thank you to our Learning Resource Centre Manager Yve Akhurst for providing the recommendations for us.

No-Bot the Robot's New Bottom – By Sue Hendra and Paul Linnet
Genre: Comedy | Ages: 2-4
Bernard the Robot is playing in the park when he notices a strange noise. Might that clanking sound be coming from his bottom? When Bernard realises that his bottom really is making funny noises, he asks his friend Bear to take his under carriage away before it explodes. Now bottom-less, Bernard's friends help him look for a replacement but nothing seems to be right. Fortunately Bear returns just in time with Bernard's repaired bottom – but it seems that Bernard isn't the only one with a squeaky behind!
Buy here Paperback £5.03, Kindle Edition £4.99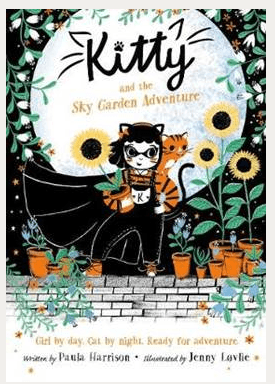 Kitty and the Sky Garden Adventure – By Paula Harrison, Illustrated by Jenny Løvlie
Genre: Magical | Ages: 5-7
Kitty has a secret. By day, she's like any other little girl – but when the sun goes down she dons her superhero suit and cape and she is transformed. When her kitten, Pumpkin, and his friends tell her about a fantastic rooftop garden, Kitty can't wait to see it and is enchanted by its beauty. Then a gang of mischievous moggies start to spoil things, so it's Kitty to the rescue!
Buy here Paperback £5.39, Hardcover £10.73, FREE with Amazon Audible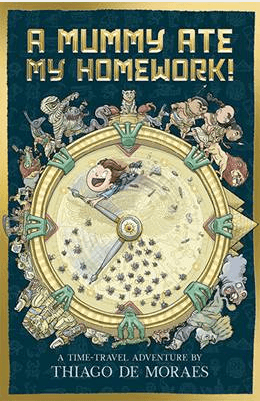 A Mummy Ate My Homework! – By Thiago De Moraes
Genre: Fantasy/Time Travel/Fact | Ages: 8-10
One day as he finishes answering a really tricky Maths question at school, Henry is pulled through a time portal and lands smack bang in the middle of Ancient Egypt! Life is very different for him there, with pet crocodiles, hunting lessons and even threatening, undead mummies rushing out of tombs, but Henry makes a great set of friends and life is pretty good. But after a year, he misses home, can his new friends help him get back to the 21st century?
Buy here Paperback £6.89, Kindle Edition £6.37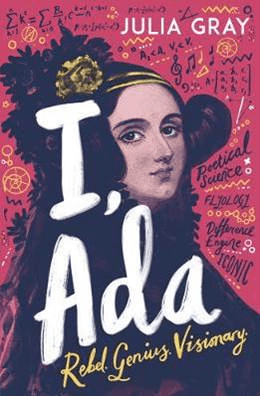 I, Ada – By Julia Gray
Genre: Reality | Ages: 11-13
Ada Lovelace is widely regarded as the world's first computer programmer, yet for many years, her contribution to the history of computer technology was forgotten. Ada's other claim to fame was that she was the daughter of the famous poet Lord Byron.
Ada led a privileged life, which allowed her to pursue her studies in maths and science, despite of her mother's disapproval that these were not suitable pursuits for a young lady. This fictionalised memoir gives us insight of her day-to-day life from Ada's perspective.
Buy here Paperback £6.55, Kindle Edition £4.16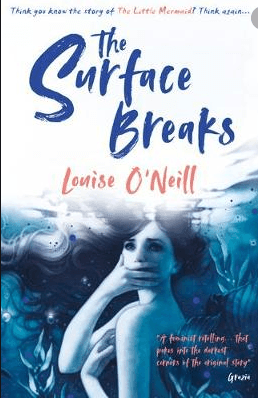 The Surface Breaks – By Louise O'Neill
Genre: Fantasy | Ages: 13-15
Deep beneath the sea, Gaia a young mermaid, dreams of freedom from her controlling father. On her first swim to the surface, she is unwittingly drawn to a human boy. She longs to join his carefree world, but how much will she have to sacrifice? What will it take for the little mermaid to find her voice? This is Hans Christian Andersen's fairy tale re-imagined through a feminist perspective.
Buy here Paperback £6.55, Kindle Edition £5.66, Hardcover £12.26, FREE with Amazon Audible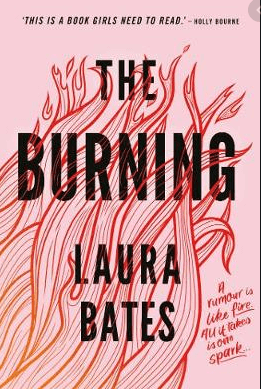 The Burning – By Laura Bates
Genre: Fantasy | Ages: 16-18
Anna and her mum have moved hundreds of miles so she can escape the sexist bullying she was subjected to at her last school. But as Anna tries to make a fresh start, the past rears its ugly head and continues to haunt her. To offset the experiences of abuse she receives from her peers, Anna immerses herself in a history project that draws her into the tragic life of Maggie, an unmarried young woman from the 17th century. It's not all gloom and doom however, Anna finds strength in her budding friendships with Alisha, Cat and Robin, and her connection with Maggie from the past, give her a new prospective on life.
Buy here Paperback £5.59, Kindle Edition £4.99, Hardcover £13.66, FREE with Amazon Audible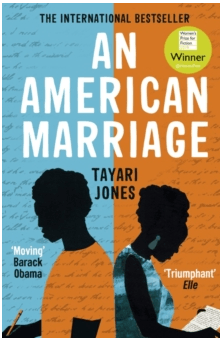 An American Marriage – By Tayari Jones, Winner of Women's Prize for Fiction 2019
ADULT
This stirring love story is a deeply insightful look into the hearts and minds of three people who are at once bound and separated by forces beyond their control.
We meet middle-class African-American couple, Roy and Celestial, who live in Atlanta, unwittingly their lives are torn apart when Roy is wrongfully convicted of a rape he did not commit. As a result of his arrest and conviction, Roy is given a twelve year jail sentence. Will it be possible for them to weather the storm and stay together?
Buy here: Kindle Edition £4.99, Paperback £7.37, Hardcover £8.07, FREE with Amazon Audible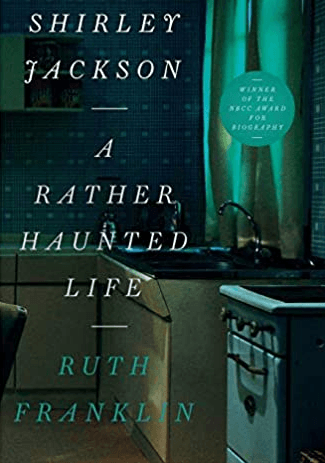 A Rather Haunted Life – By Ruth Franklin
ADULT
A comprehensive exploration of a complicated woman, who was full of contradictions. Her children's perception of her as a happy and loving mother is challenged by her prolific use of mind altering drugs. Shirley appears to have suffered a mental breakdown as a result her husband's infidelities, while at the same time maintaining a seemingly "happy" marriage. All this while writing some of the most thought-provoking novels of her generation.
Buy here: Kindle Edition £7.59, Paperback £12.99, Hardcover £8.89, FREE with Amazon Audible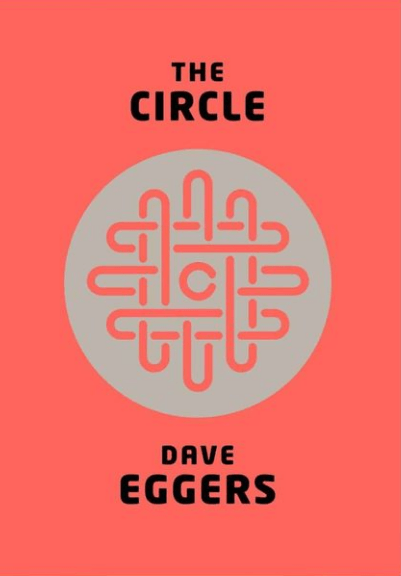 The Circle – By Dave Eggers
ADULT
When Mae Holland is hired to work for the Circle, the world's most powerful internet company, she feels she's been given the opportunity of a lifetime. She can't believe her luck, working for the most influential company in the world–even as life beyond the campus grows distant, even as a strange encounter with a colleague leaves her shaken, even as her role at the Circle becomes increasingly public. A novel raising questions about memory, history, privacy, democracy, and the limits of human knowledge.
Buy here: Kindle Edition £4.99, Paperback £7.37, Hardcover £24.36, FREE with Amazon Audible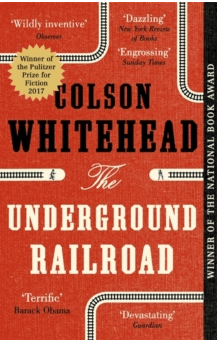 The Underground Railroad – By Colson Whitehead, Winner of the Pulitzer Prize for Fiction 2017
ADULT
All the slaves on a cotton plantation in Georgia lead a hellish existence, but Cora has it worse than most; she is an outcast even among her fellow Africans. When Caesar, a slave recently arrived from Virginia, tells her about the Underground Railroad, they take the perilous decision to escape to the North. Ridgeway, the relentless slave catcher sent to find Cora, close on their heels. Cora embarks on this harrowing flight, state by state, her goal, to seek true freedom.
Buy here: Kindle Edition £5.99, Paperback £7.00, Hardcover £8.66, FREE with Amazon Audible