Kate Bull is one of many Bold Girls who we are proud to say have gone on into a career in teaching, she is Head of English at Firth Park Academy in Sheffield. We caught-up with her recently to delve into her memories of Burgess Hill Girls and find out what she's been up to since leaving us. She also shared news of a running challenge she is taking on in September 2021 to raise money for Trigeminal Neuralgia Association UK.
WHEN WERE YOU AT BURGESS HILL GIRLS?
I was incredibly lucky to study at Burgess Hill Girls for the majority of my school career. I joined in Reception in 1996 and left at the end of Year 11 in 2008. I have such warm and fond memories of my time at the school. Burgess Hill Girls, in my mind, is always associated with friendship, laughter, and satisfaction in learning something new. Both the loving friendships that were fostered there and our collective enthusiasm to see learning as something magnificent have had enormous impacts on my life as it is today.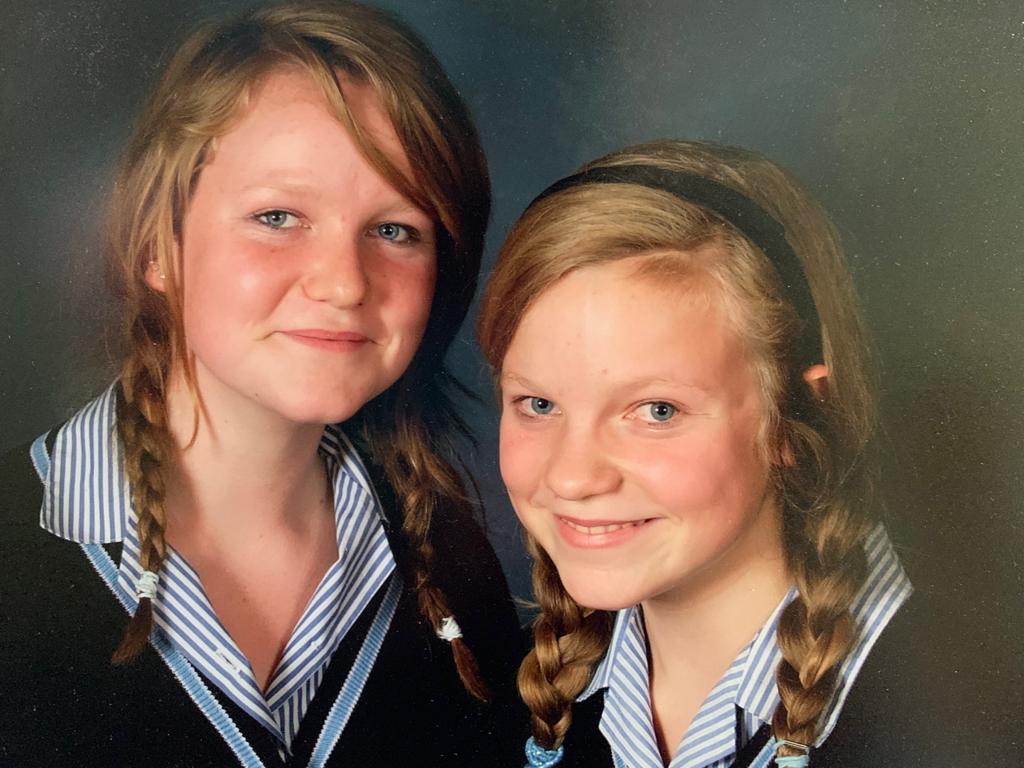 WHAT MAKES BURGESS HILL GIRLS SPECIAL IN YOUR OPINION?
There is a warmth at Burgess Hill Girls that runs through the teachers and buildings, the staff support you in a way that is personal and considered. I remember the focussed attention that I received helped push me to achieve in all facets of my education, academically of course but also in co-curricular activities, which gave me a solid centre of confidence that I tap into frequently.
WHAT INSPIRED YOU TO BECOME A TEACHER?
I wanted to support and coach young people through an education system that is difficult, challenging, and, often, incomprehensible. I work at a school in the poorest part of Sheffield; students come from challenging backgrounds and most claim free school meals. There are 35 different languages spoken; from Farsi, to Roma, to Spanish. We work with children of refugees who have fled Somalia, Yemen and Syria, amongst others. When I am teaching these resilient, brave, witty children, I think of my own lessons and try and create for them the comfort and safety that I felt at Burgess Hill Girls. If a child feels safe, supported and appreciated I believe they will make the progress that they need, whatever their background.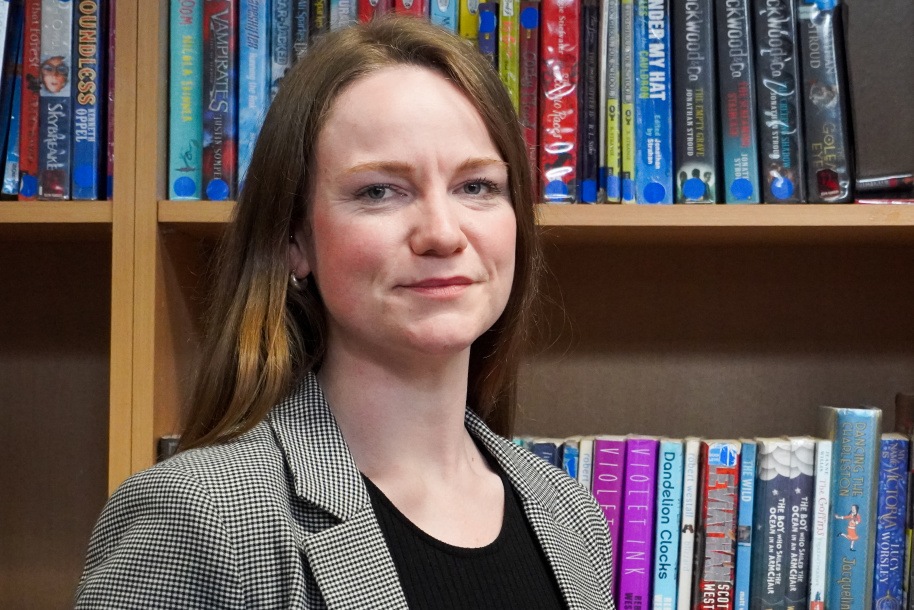 HOW DID THE SCHOOL HELP YOU GET THERE?
I was lucky enough to enjoy school immensely; the calm and focussed atmosphere of the lessons at Burgess Hill Girls have shown me what a classroom needs to be for pupils to make progress. The teachers were so supportive of my love of learning; a love of learning that has now inspired me to teach myself. I often think of specific teachers, lessons and opportunities that I was given at school and they always bring a smile to my face. My style of teaching, sarcastic and dry, emulates that of my favourite teachers who developed an academic dialogue of respect and appreciation that allowed us to soar. Drama with Mrs Cassim* instilled in me a lifelong confidence that makes standing in front a room of teenagers small fry. Mrs Hennessey's wisdom in analysing Carol Ann Duffy's poetry percolates to the forefront of my mind as I teach pupils to analyse and write about literature. Mr Clarke's dour teaching style as he delivered lessons on Weimar Germany influences my practice daily.
WHEN DID YOU GET INTO RUNNING?
I eventually accepted that exercise was important at university. Miss Clapp*, Mrs Tapping, and Mrs Laybourn tried their best at school but I remained unconvinced. At University, I found the meditative plodding helpful to calm my nerves before exams and during the writing of my dissertation. Now, I'm challenging myself with a distance that I never hoped to achieve. I will be running the Hackney Half Marathon on 26th September in aid of Trigeminal Neuralgia Association UK.
WHAT IS TRIGEMINAL NEURALGIA?
My magnificent friend Melissa was diagnosed with Trigeminal Neuralgia (TN) three years ago. This could not have happened to a kinder person, we met on our first night of university and are the strongest of soul sisters. For such a brilliant, vivacious, considerate and kind woman to have been cursed with this is life at its cruellest. TN is an incredibly painful, often debilitating, rare disease which affects the trigeminal nerve between the face and the brain. It has no certified cure. Very few people know about it so I would like to raise awareness of TN and hopefully, with more donations, we can work for a cure! I can't do much to help my wonderful friend medically or physically, but I can use my run to raise as much money as possible and show her that I am thinking of her, always. Read more about TN and support Kate here.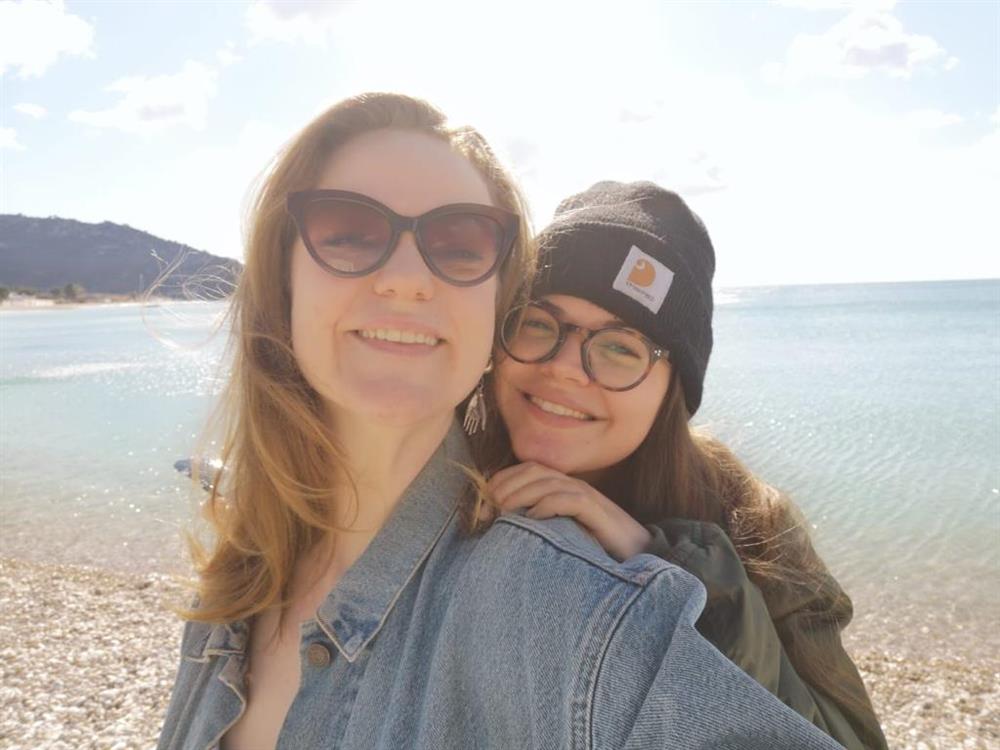 WHAT'S NEXT FOR YOU?
I was recently promoted to become the Head of the English department at school during a year of turbulence and stress. If I can get through that, then hopefully a more 'normal' year will allow me to push the progress of the pupils throughout the school. I'd love to focus the department on planning trips, visits and experiences that give them great memories of school just as I was lucky enough to experience. During my time at Burgess Hill Girls, I stage managed a production of Les Misérables; I visited Lille (France), Cácares (Spain) and even (to the PE department's shock!) joined the ski trip in Year 8. These extra-curricular activities, and the confidence it fostered in me, is what I would love to harness to my own students' education.
Regarding the running, I'll aim to finish the Hackney Half Marathon in one piece before considering the full one!
WHAT MESSAGE WOULD YOU GIVE TO CURRENT PUPILS AT BURGESS HILL GIRLS?
You are lucky enough to experience an education of support, care, and achievement. Seize all the opportunities that are offered to you with gusto. Seize them, work hard at them, and use your success and drive to do something good in this world. The confidence you gain at Burgess Hill Girls will hold you in good stead for the rest of your life. Use it empathetically, and use it wisely.
ANYTHING ELSE YOU WOULD LIKE TO ADD?
Well done to the staff at getting through a year like no other. I'm sure you have continued to provide exemplary lessons and support throughout the pandemic. Cheers to you!
*Mrs Cassim and Miss Clapp are also Bold Girls who fortunately for us still teach at Burgess Hill Girls.