This summer we sadly say goodbye to Mrs Laybourn, who is leaving after 36 years spent at the school.
Liz Laybourn joined us in 1986 as a newly qualified PE teacher, little knowing that she would spend her entire career here.
As befits the vital role she has played in our community there have been a number of events to celebrate her time at Burgess Hill Girls including a staff party, various assemblies with pupils and earlier this month a special Bold Girl party attended by Bold Girls and staff going back more than 30 years.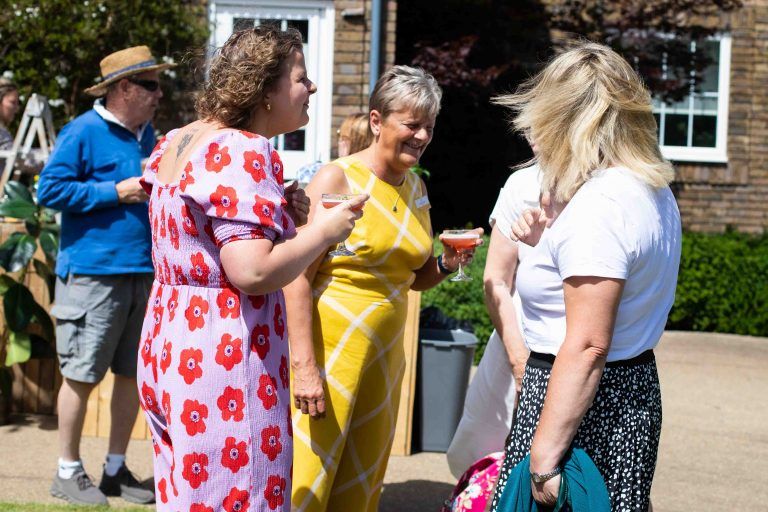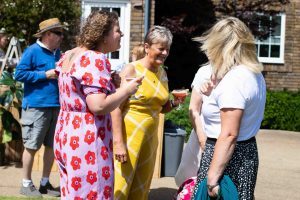 Aged only a few years older than the sixth formers she taught sport to, her former pupils reminisced at the cocktail party in the school grounds about her huge enthusiasm for the school and for encouraging girls into sport. It was a lovely event, the sun was shining and drinks were flowing, no better way to say goodbye and thank you to a remarkable woman. Cath Holmes remembers her arrival as a breath of fresh air, following on from a rather eccentric PE teacher who wore white wellies to teach hockey and was terribly formal.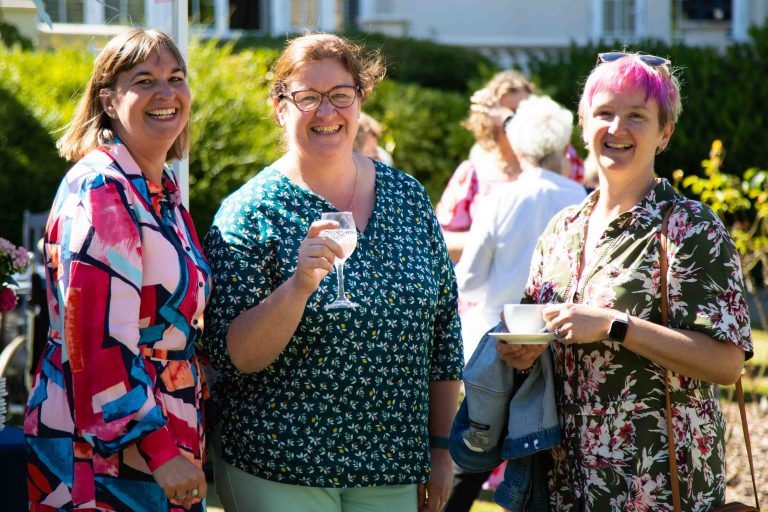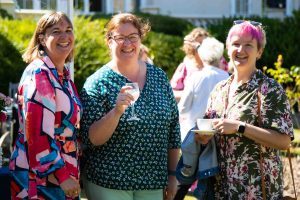 She said: "Liz was so much fun and had so much energy for sport. She wasn't that much older than us at the time and she really inspired me to become a PE teacher – in fact she inspired quite a few of us with her infectious attitude. She just made it look fun and was a breath of fresh air."
Fellow former pupil Jo Duffield: "In the fifth form my dad died and I think sport was the only reason I did not go off the rails. Thanks to Liz, I was able to play non-stop and that really helped me through it."
She added: "That is what is special about the school then and now. It is small enough that everyone knows everyone and looks out for each other and cares what they are going through. Everyone has to get involved in everything that's going on, from sports teams to school plays. That's why I sent my daughter here."
Liz rose through the ranks as the years passed and became Head five years ago – a popular choice as she was so well known by everyone at the school past and present.
Her last term has been busy to say the least, from the Senior Citizen's Tea Party to our annual Founders' Day. Many heartfelt goodbyes were shared and there was plenty of reminiscing of the memories that Liz has shared with the community. Our reception class had the opportunity to draw a portrait of Mrs Laybourn for her to cherish, she spent snack time with nursery and the school staff and pupils even made her a goodbye video to a cover of the song 'Manic Monday'!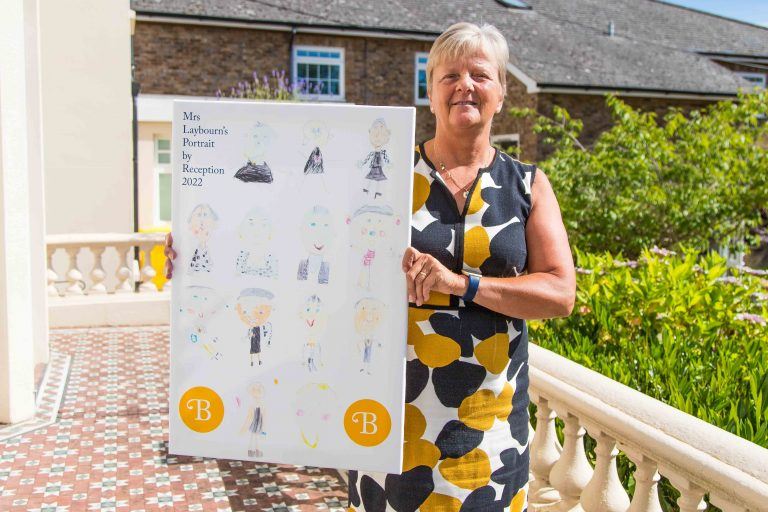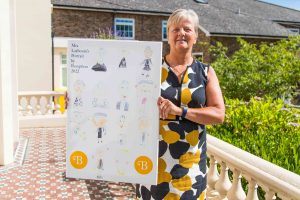 Said Mrs Laybourn: "It's going to be a wrench leaving the school after so many years and so many memories but I have lots of plans for my retirement and I leave the school in the capable hands of the new head Lars Fox. I'd like to thank all the many pupils, parents and staff members I have had the pleasure to have met in all those years for making my tenure at Burgess Hill Girls such a very happy one."
Mrs Laybourn has been an inspiration to us all, hugely contributing to the loving and encouraging community that we find us ourselves in. We wish her the best of luck for the future and thank her for all she has done for the school, she will be missed but she has earned the rest!