The Autumn term is always a crazy time in boarding at Burgess Hill Girls with lots of exciting evening and weekend activities and events. In this news, we share some of the highlights from October and November including first hand reviews from our boarders.
Weekends
Our weekend activities are planned to encourage the girls to have fun with their friends whilst strengthening their bonds with the house staff.
National Boarding Day Street Dance Workshop
"An amazing street dancer came to the boarding house and ran a workshop with us, we split into older and younger groups and learnt different choreography. At first I thought it was going to be embarrassing, but then we ended up having a lot of fun, working hard to keep up with the beats. All of us danced fantastically with lots of laughter. This is one of the funniest workshops I have done in my nearly four years of boarding, and I can't wait to do it again next year."
Tricia – Year 11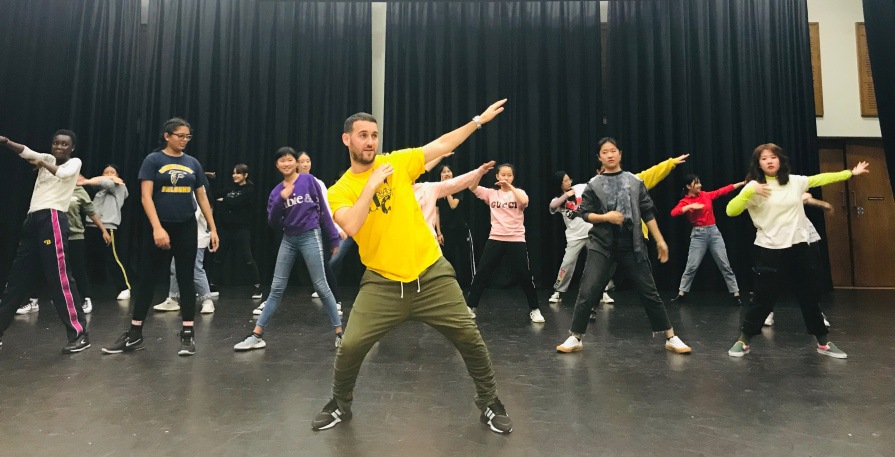 Visit to Jump In Trampoline Park
"This is really fun!!! There were lots of activities to choose from! Air slides, giant football and inflatable rock climbing. I super recommend this!"
Catherine – Year 7
Other weekend activities included pizza making, a pamper afternoon and a meal out to ASK.
Week Day Evenings
The evening activities run on a weekly timetable and are designed to appeal to the diverse community in our boarding house.
Ab Attack
"Ab Attack is a fitness session run by Miss Webb on Monday 7:00pm to 8:00pm. At Ab Attack we do exercises that help us get fit and strengthen our core muscles. With the help of a great teacher like Miss Webb we push ourselves harder but we also have a lot of fun."
Gina – Year 9
Baking Club
The girls are helped to follow a recipe each week that can be anything from cakes to cookies to brownies. Where possible this activity is themed to suit special events such as the Macmillan Coffee Morning. A favourite this term was the spooky Halloween Crispy Cake Graves!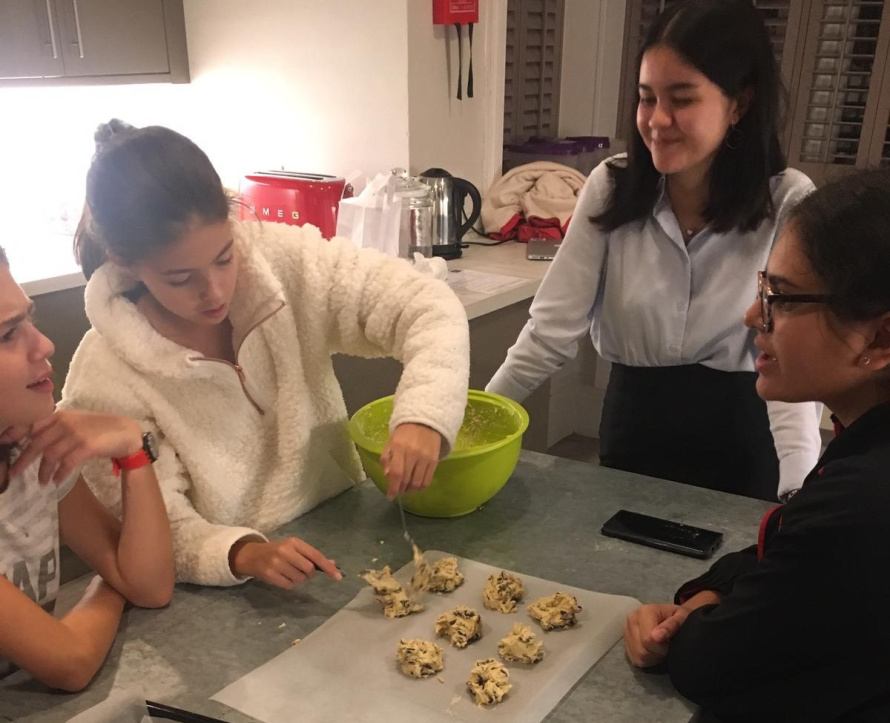 Anime Club
When we found out that the girls loved anime, we started a club dedicated to that genre. So far we have had Anime Bingo, Anime Treasure Hunts, watched the film 'The Cat Returns', and created anime-themed artwork. The girls have a lot of input into what we do; each week is very different, but always fun. It brings a lot of age groups together through a shared love of anime!
Other evening activities include board games & puzzles, movie nights, arts & crafts, dancing, Origami and trips to Tesco.