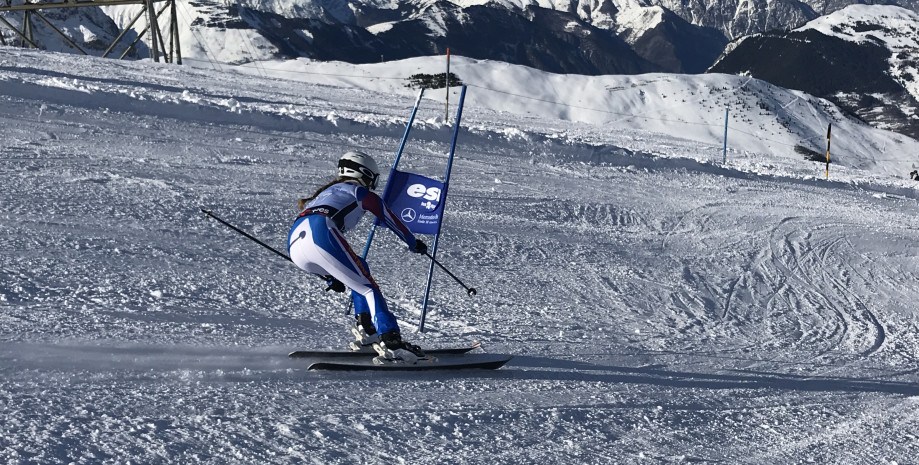 At the end of December 2019, our largest ever team of 22 girls competed in the annual Independent School Ski Racing Championships in Les Deux Alps, France. 21 schools entered, with 360 competitors aged 9 to 18 competing in the Giant Slalom, Slalom and Team Parallel events.
With challenging snow conditions the girls showed real strength in character during the races. The Junior team, with three of the four skiers racing for the first time, took double Bronze in the Team Events for Giant Slalom and Slalom. Georgina took the individual gold in the U12 category in Giant Slalom and silver in the U12 Slalom. The Senior team repeated last year's success with another silver medal in the Team Event for Giant Slalom. In the individual U16 Giant Slalom Hannah finished 4th place and Mae took individual gold in the U14 category.
Head Liz Laybourn is delighted with the team's results:
"Having the ski team return back to Burgess Hill Girls with all their medals makes for a fantastic start to the year. I am especially pleased to see the team continuing to grow as pupils inspire others to challenge themselves to greater heights. Success really does breed success."
The team will now move their focus to the British Schoolgirls Championships in Flaine at the end of January 2020.